Old school sewing machine motors are becoming obsolete in the minds of some
and surplus inventory is being sold off.
An example is this 3/4 HP E-Z Clutch Motor. 110/220V 1Ph. 3,400 RPM max.
19mm keyed shaft. Comes with switch, cord, pulley, isolator mounts and linkage.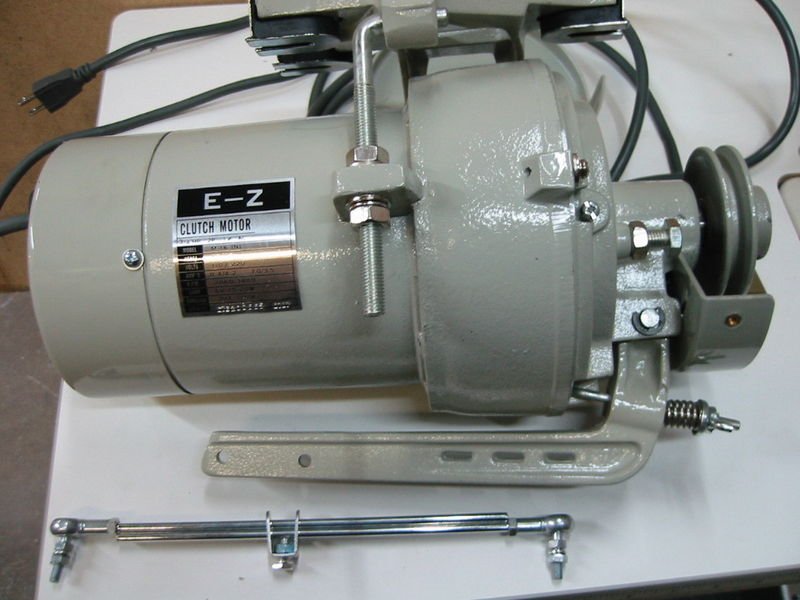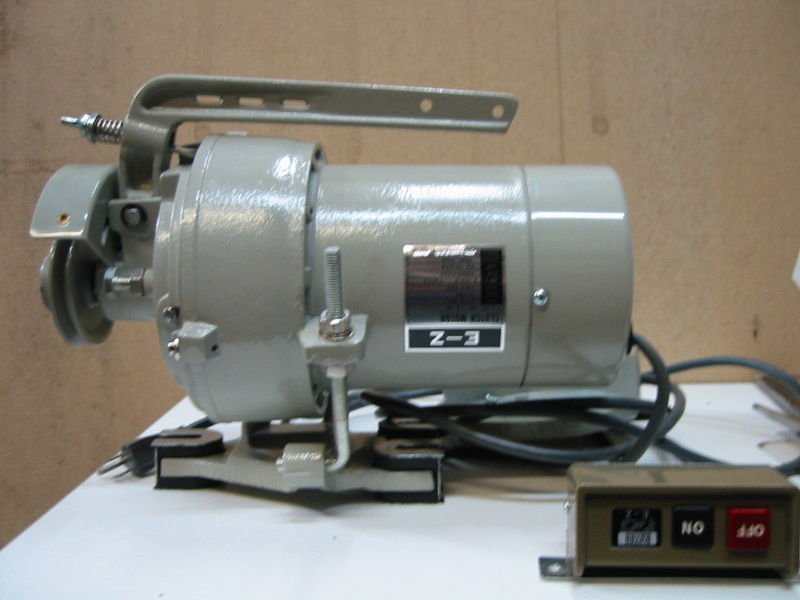 These are typically slung with the mount above and the J-arm below. The
J-arm is the actuator for the mechanical clutch, which does dual-duty as
a brake.
I have a couple of uses for these in mind.