So on Thursday I was perusing the advert site and spotted an advert with small photo for an engineers toolbox with loads of taps and dies in it.
What interested me was the selection, BSF, BSW, UNF, BSB [ cycle ] , Conduit, Metric, Model engineer and BA plus a few tap and die wrenches.
So rang the guy up and agreed to buy it, jumped in the Donald that night and set off, not far, about 1 3/4 hours away just round the corner from Tim Leech.
Lousy night, bad rain storms, that bad had to pull off and find a pub, pie and a pint, in my case coffee, and back on the road.
Got there are realised I was mistaken in what I thought was an engineers toolbox. This was actually wooden sets of taps and dies just assembled into a simple wooden stand.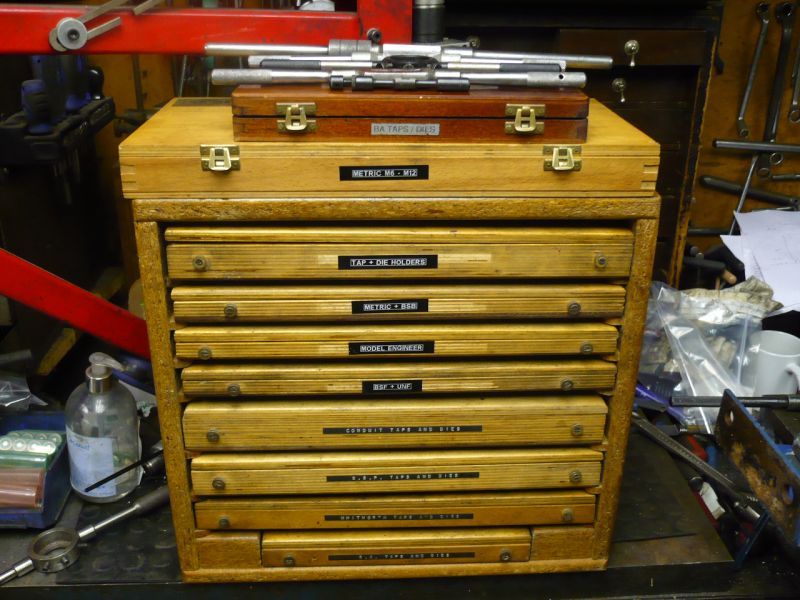 You pulled the set completely out and then opened it.
In the meanwhile from talking to the guy on the phone in the morning he's found two more sets, a full metric set and another BA set.
The top 'tray' is a box and is full of holders, the ones hung on the side were too big to fit the drawer.
Not a bad nights work.