Boss came over yesterday and told me we might have a problem with a new brake rotor vendor....possible thickness variation issues due to incorrect grinding procedures....tasked me (because if he goes to engineering they'll take a month to design it) with building an apparatus with which to quickly check thickness variations on multiple part numbers. I figured I had a week or 2 to come up with the 4 devices he asked for......today he tells me, he wants to see one tomorrow.
1 day for "engineering" and production....and I can only work on it once I get home. The rotary chuck is just what used to see how it works....parts will be in tomorrow to construct better test spindles....just finished up the prototype...works pretty damn good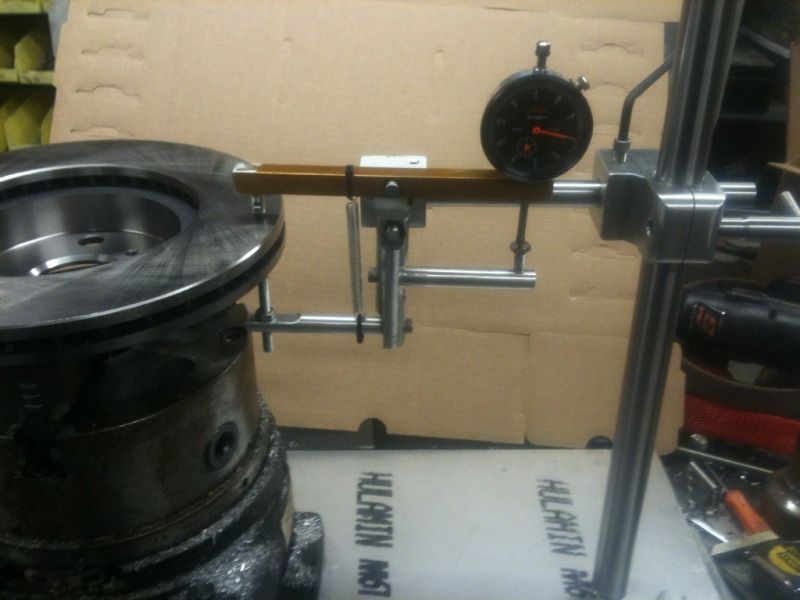 The rods are all adjustable to accommodate different rotors. I chose to put the indicator where I did for protection from bending the probe. The 2 arms float to cancel out any runout issues, which we're not concerned with for the sake of this test. Made mostly
from scrapbinium...until I get bossman's approval in the morning.