I'm sure this has been covered many times over the years, but following on from my request to know how thick the head casting is on a Bridgeport i thought i'd share my progress.
i know theres loads of ways to do this and depends on the DRO you have and what other materials you have to hand, anyway this is how i've done mine.
i didn't want to loose the original measurement scale on the left of the quill stop, and i also didn't want to make access to the micrometer nut difficult.
first thing i did was to Drill and tap the the serial number pad, i positioned the holes so the number was still legable, i bottled out at a depth of 5mm for the holes - not wanting to break through the casting.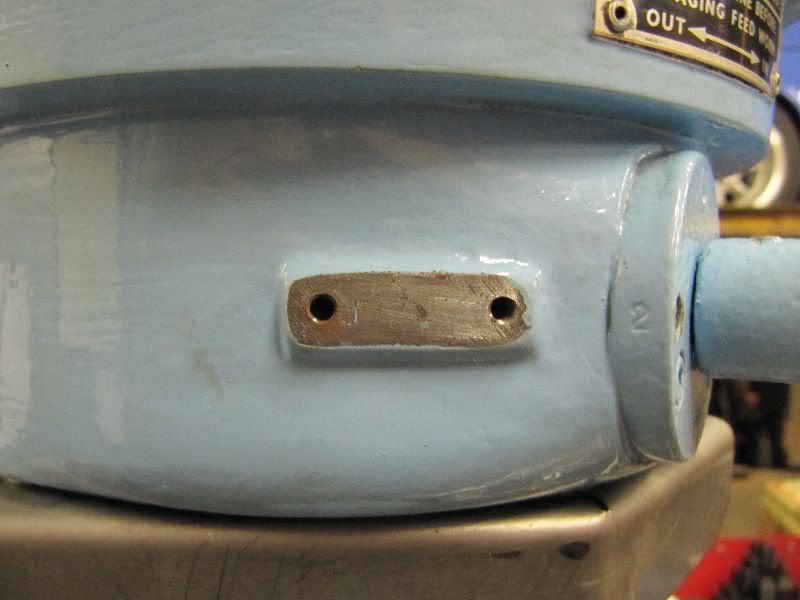 by the way, you can just see a sheet metal bracket i first thought of using, but I had second thoughts; mainly as is looked a bit clumsy, but was probably strong enough, however my ideas evolved; the final result is more robust and looks neater.
i made an expanding bush to fit the quill stop, this is a simple piece of aluminium, turned slightly oversize (about 2 thousands) to suit the hole in the quill stop, i tapped the inside of the aluminium with a taper (1st) tap until i had two complete threads at the outside and left a tapering thread through the bush, to almost no thread on the back side.
I then cut nearly all the way through it with a hacksaw, once installed a grub screw is tightened to expand the bush, this also leaves a convenient stud to attach the DRO. note slot is horizontal so the expansion makes it tight in the Z direction
i then machined a small aluminium block to mount the DRO lots of trial fits came up with this selection of parts.
bracket on the back of the DRO is sheet metal, which provides a bit of flexibility, but not in the Z direction.
more pictures to come so continued in next post....