We've got one in the shop, and the threading lever isn't working properly. Sometimes it will stick in the up position (half-nuts open). Sometimes it will go past the normal down position (half-nuts closed), opening the half-nuts, and stick there. When that happens, I have to use a pry bar to lift the lower half-nut while turning the handle to get it working again. If I'm careful with how far I move the handle, I can use the lathe OK.
There's a long set screw sticking out of the apron where the very top of the A is in this picture. (Sorry, I forgot to take a picture of OUR lathe, and this is the best picture I could find of a 13" tray top.)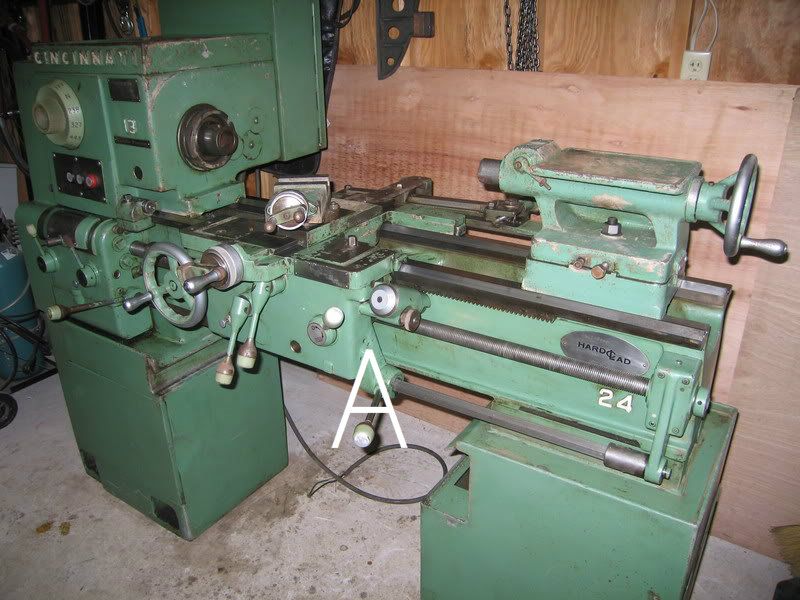 Does the set screw serves as a stop for the handle. Should it be screwed all the way in so the end is flush with the surface?
You can't see a set screw on the lathe in the picture. It may be turned all the way in, or it may not be there at all.
If the set screw has nothing to do with the problem, how should I go about getting the threading handle to work correctly?