These three pictures show the drive pulley assembly for a woodworking shaper. Two #6210 ball bearings are pressed onto the aluminum pulley, then pressed into the cast iron housing. They are restrained at the bottom of the housing by a shoulder and at the top by a snap ring (not shown). In operation, the pulley turns at about 7000 rpm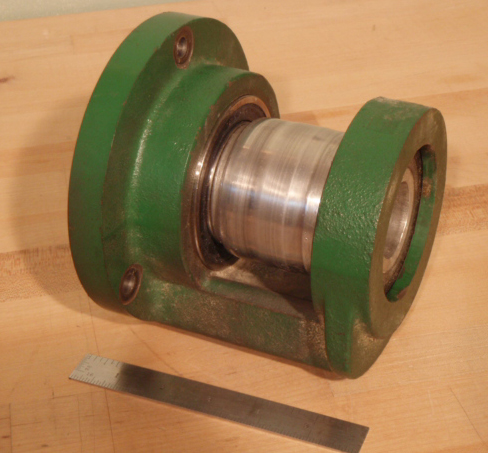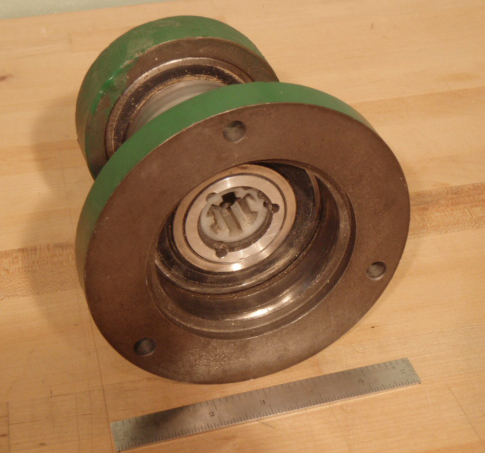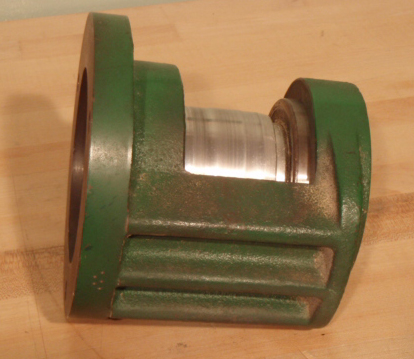 Problem is, the bearings are loose in the housing bores. Indeed, I can get a .002 feeler between the outside of the bearings and the housing bores.
So, what are my options to tighten everything back up to a tight enough fit that the bearings (one new, one old) won't spin in the housing?
ps. It occurred to me just now as I was writing this that the bores in the housing may be worn out of round and off center, toward the motor side because of the belt tension. I'll have to check that tomorrow.