Ok, so you can buy these for not a lot of money, which i did, when it arrived (a non-branded item from a mainstream UK supplier) it wouldn't fit my BP mill, the pin that goes into the index plate was not on the correct radius and clashed rather than fitted into the holes. I contacted the suppliers, who sent me another to try. same issue; their response was although described as for a Bridgeport mill, it's for a bridgeport 'type', well i said mine is a genuine machine, not a clone so it should fit? apparently not necessarily! disillusioned with this reply it went back. i did crib the dimensions first though
I've finally got around to making my own, but with a few tweeks; aside from not fitting, the handle seemed floppy on the one i sent back, so rather than a round bar sliding in a slot which seemed to be piss fit, so i started with square bar.
Second issue that bugged me was the lever had to be pushed away from the machine, this seemed really alien to me and not at all natural, so i've pit the sliding pin below the pivot so the handle is pushed towards the head of the machine.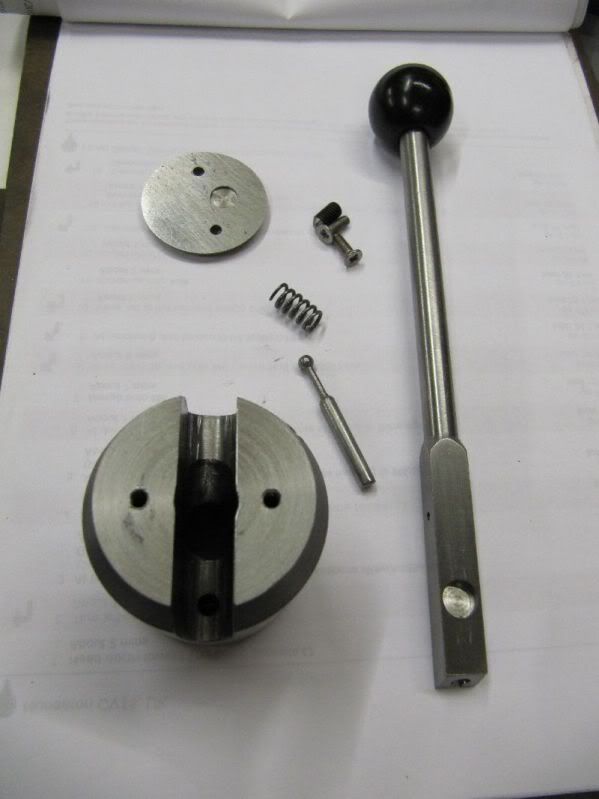 the ball on the pin was just turned freehand and many trial fits in the lever until satisfactory.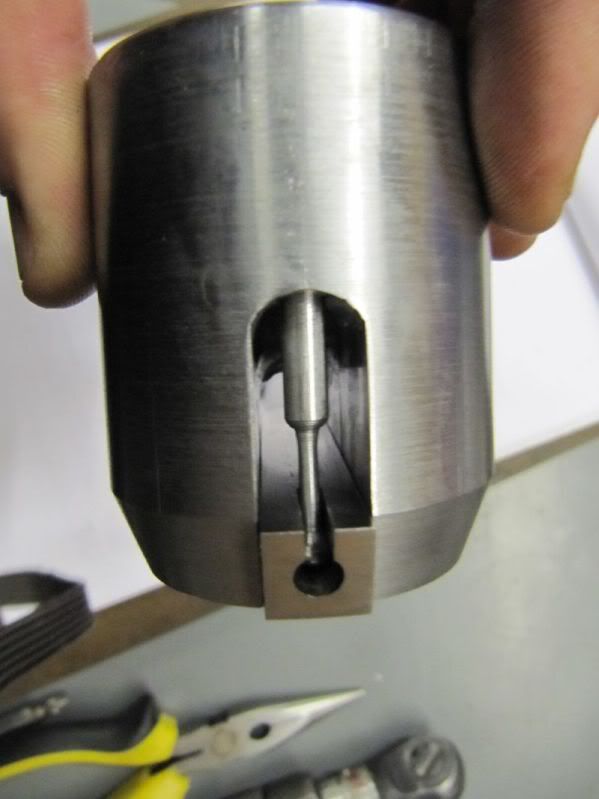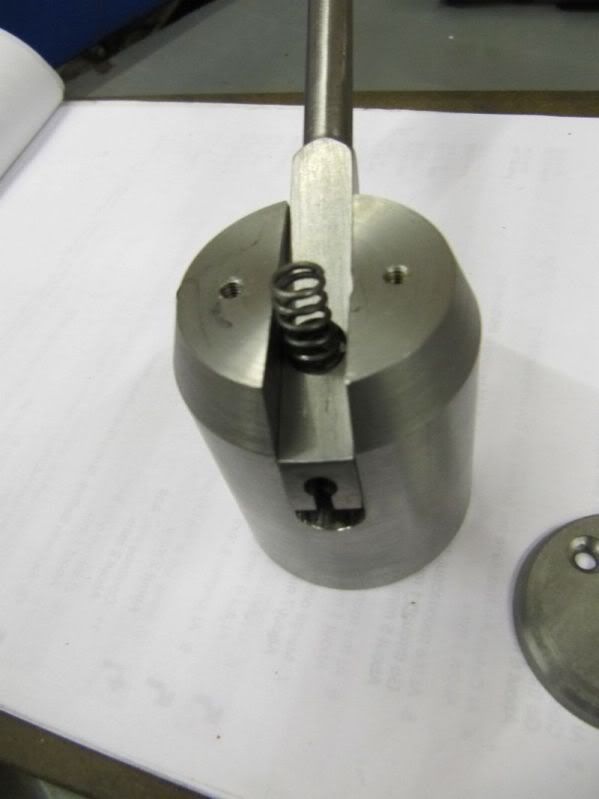 more pics in next post