I need to find 2 points on this sketch and can't seem to get past a major brain fart....I have been staring at it and .....
Anybody have a cad program and care to help me out ?
Need the 2 points shown as +, at the top where the 30 deg line would intersect to the zero line if it ran all the way up and to the right where it hits the flat on the side.. 0, 0, is the center of the sketch.
It is a .778 dia. .66 across all flats
[IMG]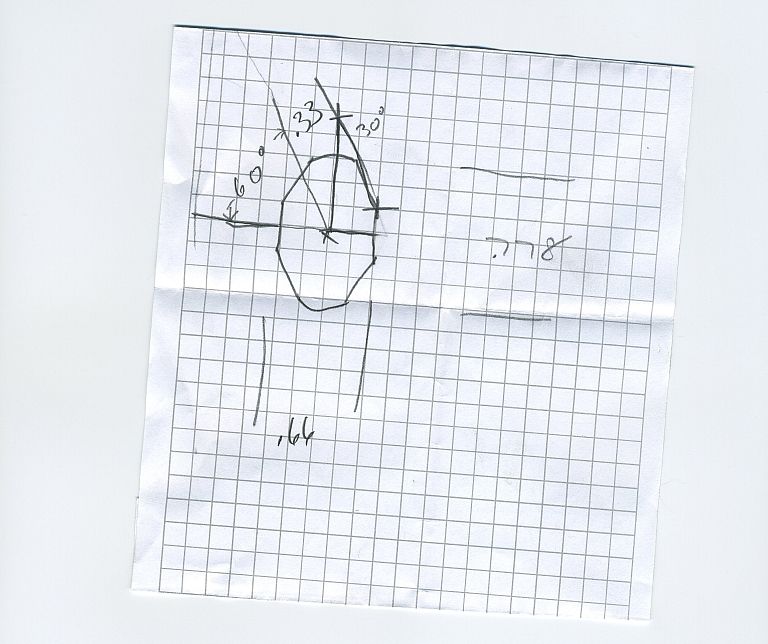 [/IMG]