A few more pix: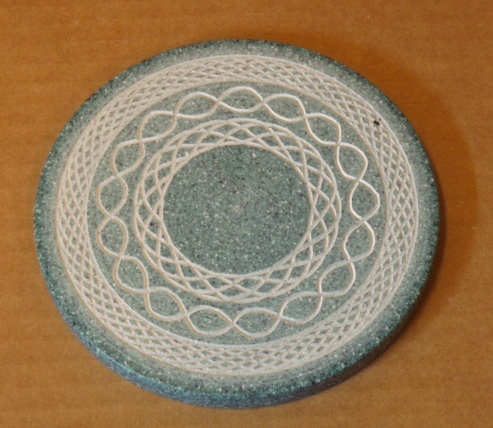 The outside ring here is 17 repeats in 10 revolutions. The middle ring is 17 in 2. The inner ring is 17 in 5.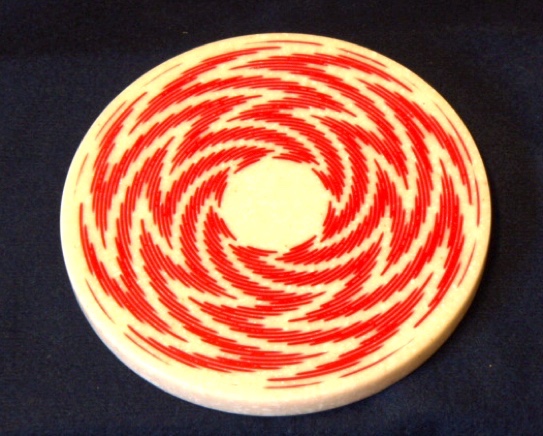 Using hole plates from an indexing head, I can create spiral patterns.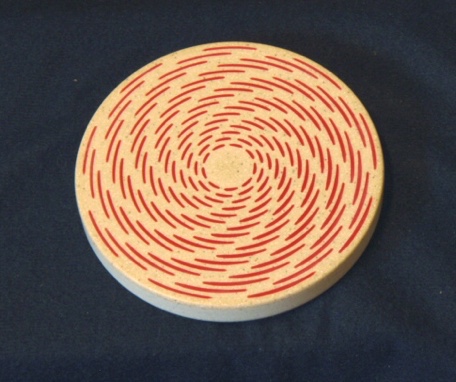 Another spiral.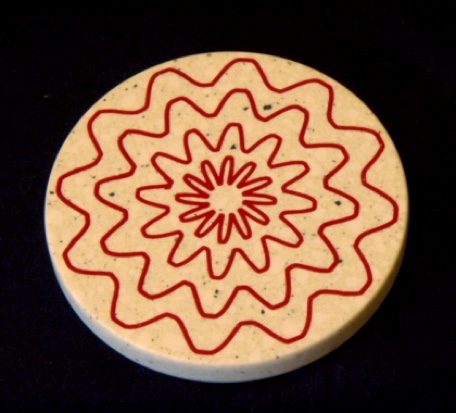 A series of 12 / 1 patterns, with the cutter about 1/16" or so above center.
To say the least, I've been have a lot of fun with this. I've also made some wood pieces, including my version of the architectural rosette. We are just finishing construction on a storage/barn building with a "play room" and I made rosettes for the windows and doors. I'll get some pix of these in a day or two.
I don't really know what to call this rig. A rose engine takes it's name from the rosettes that define the patterns being cut. Mine doesn't have rosettes. When I look up "art lathe" I get mainly references to glass working lathes...a whole 'nother thing altogether. So far the best term I can think of for it is "Ornamental Lathe" or "Ornamental Engine".