I have the engine and transmission so the next link in the driveline would be the differential. ok, actually it would be the driveshaft but that's the easy part.
The Ford 9 inch diff has a removable center section making it much easier to model than the 8.8 so this is the project. I have a friend who just happened to have an old unit laying around so I borrowed it to start taking dimensions and making drawings.
It has been sitting for some time so the first order of business was to give it a thorough cleaning followed by dis-assembly. Man that thing is heavy. I don't remember them being that heavy when I was 20.
With about 40 hours of measuring and drawing I had a plan of attack.
I started with a piece of 4 inch dia. 6061 aluminum, 2.00 thick. The piece was faced in the lathe to 1.800 thick and then moved to the mill for machining some flats.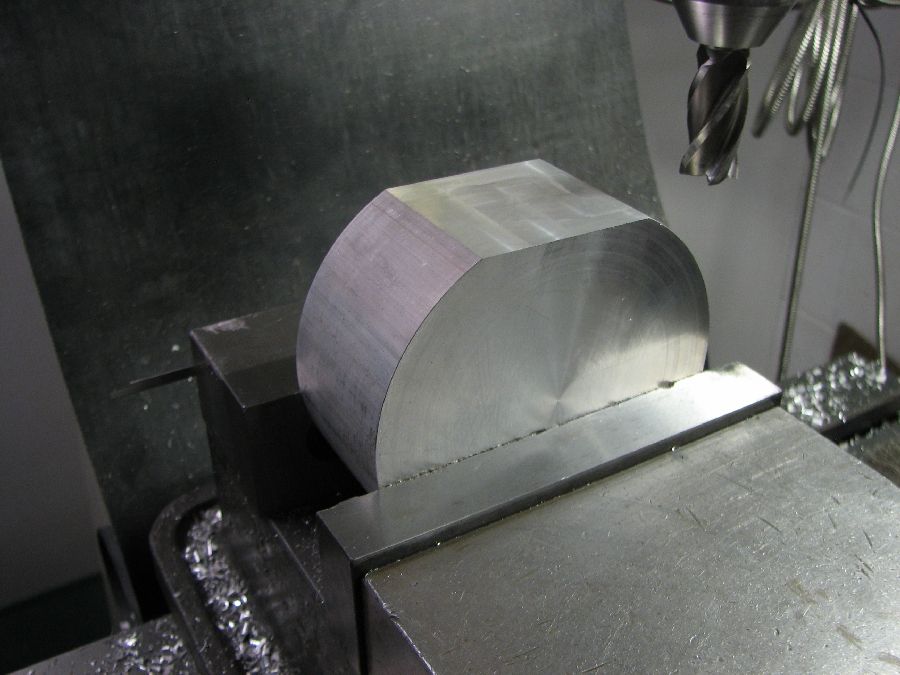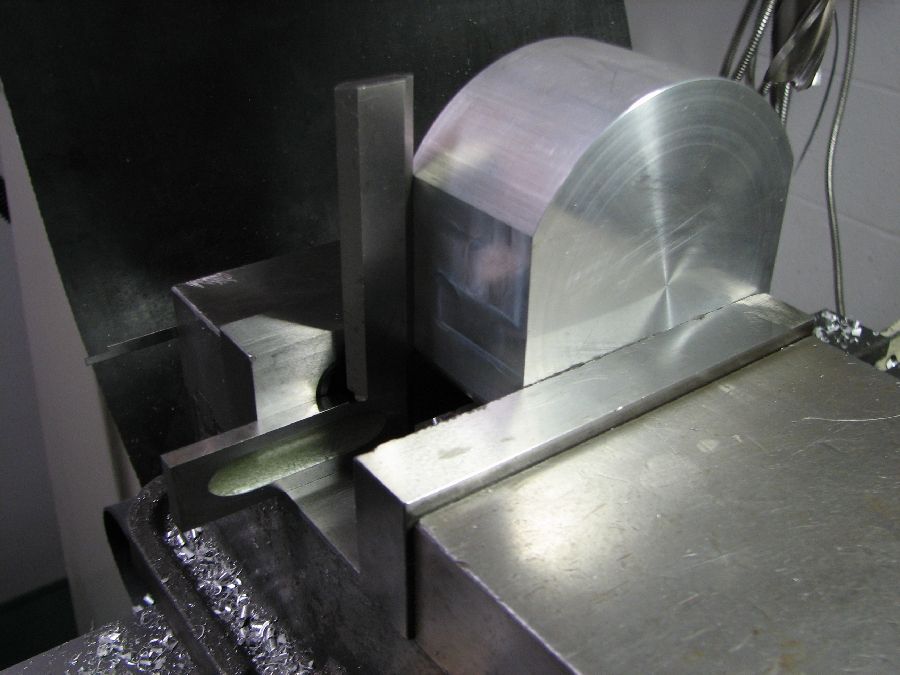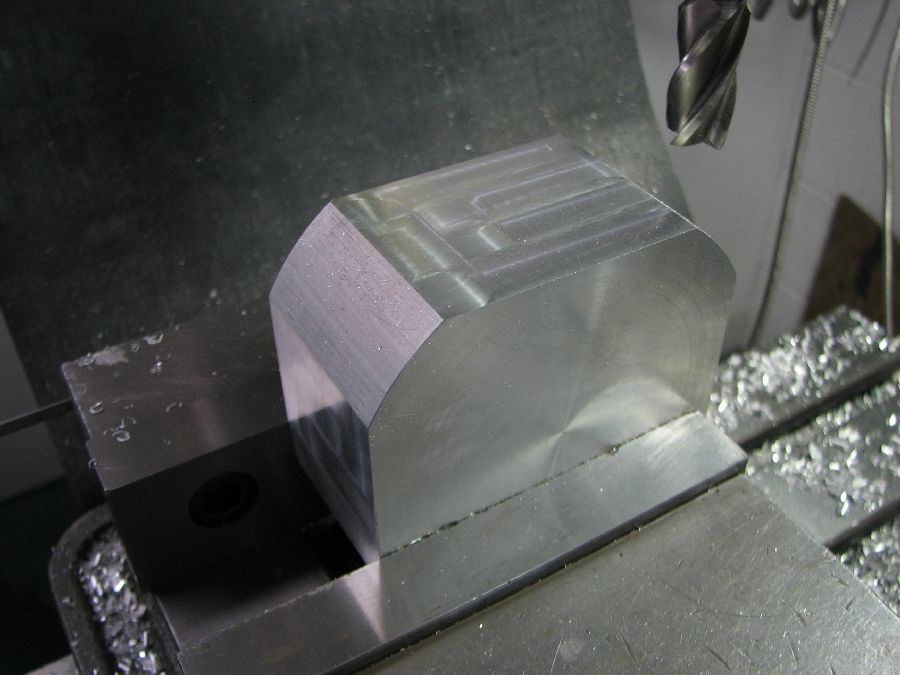 With the overall sizes established the edges were picked up and the centers found and entered into the readout.