this is my biax bearing and the balls escape from the retainer from time to time. Lots of gnashing with loud noises.
I did try to crimp the retainer but they continue to drop out.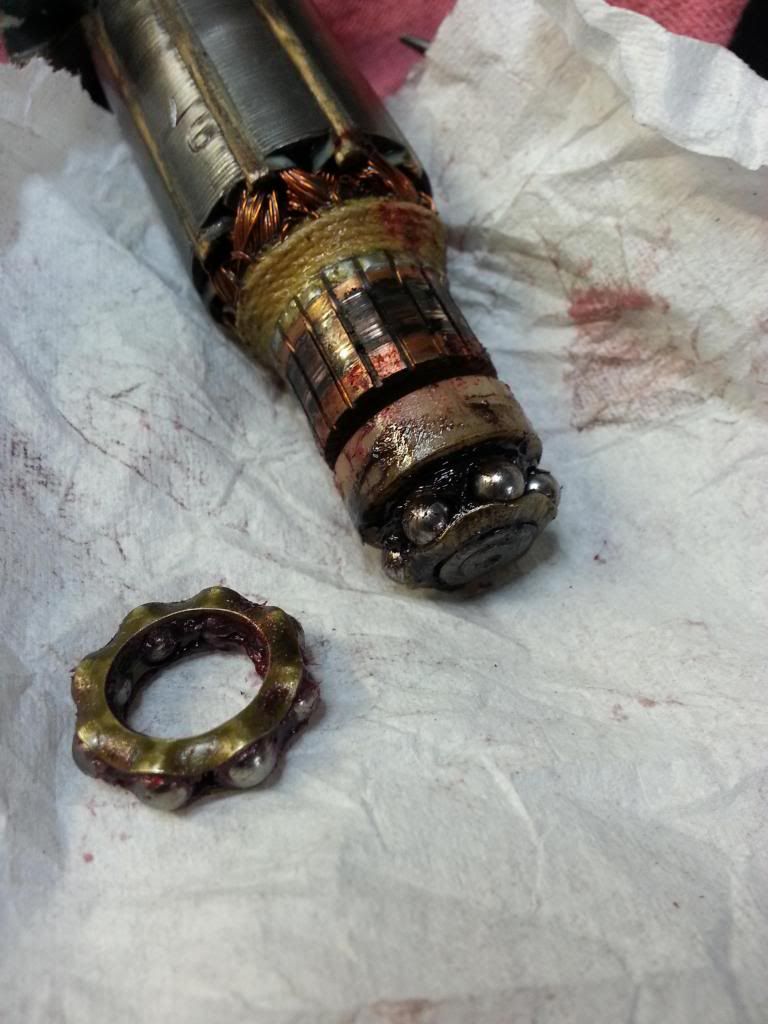 I know that Dapra/Biax does not have these for sale so I have to go to the open market.
I don't know how to describe it to do a search. any one familiar with this?
the armature has a bearing on each end.
this is a later biax that has the more common bearings (I 'borrowed' this pic from one of users on this board - thanks!)
Rob