It's a food processor, but it's the drive mechanism that I cannot figure out.
http://www.ecofriend.com/student-des...processor.html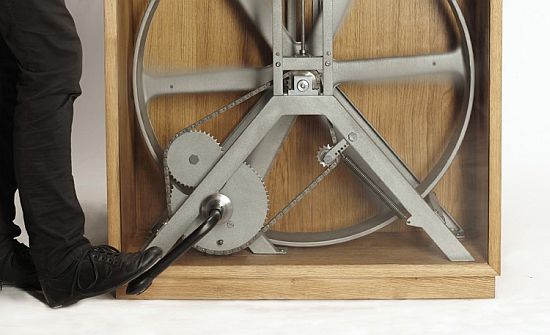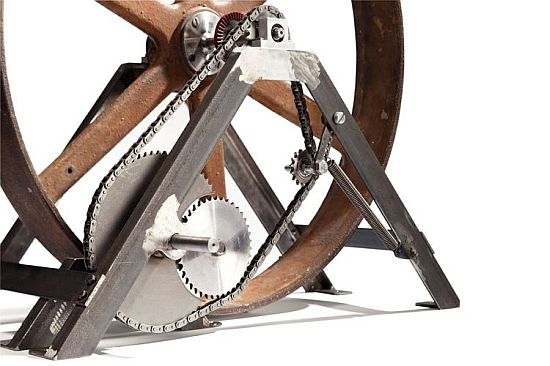 I suspect it's to increase the torque for getting the flywheel turning and to keep from having a pedal with no resistance when it is turning. Maybe you can explain what's going on.
I'd sure like to see the other side of the large chain wheel.