so now i have this: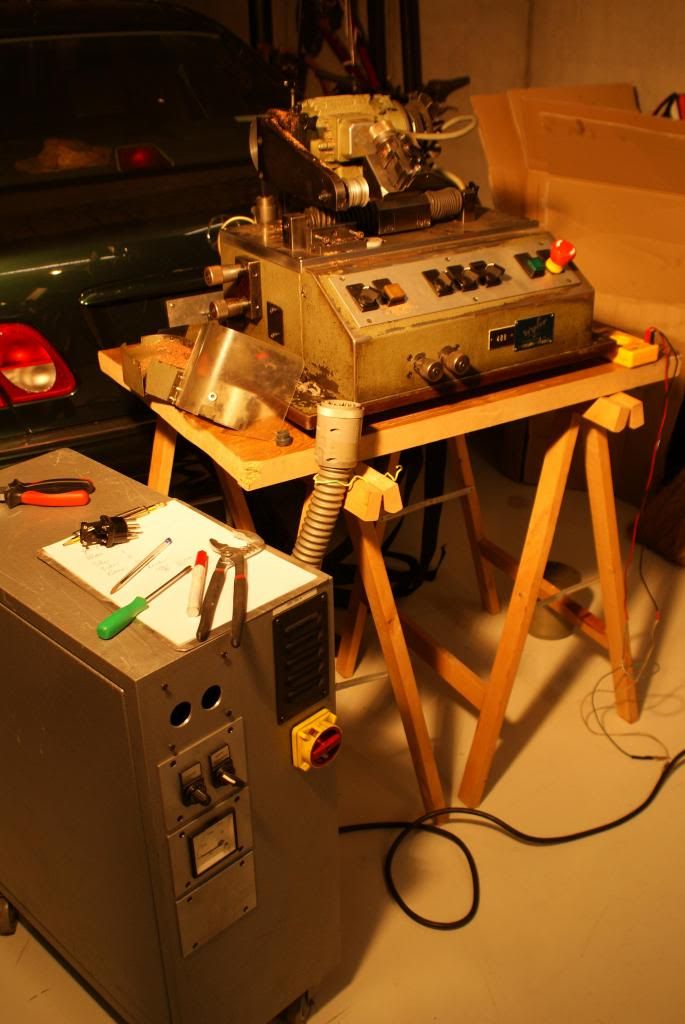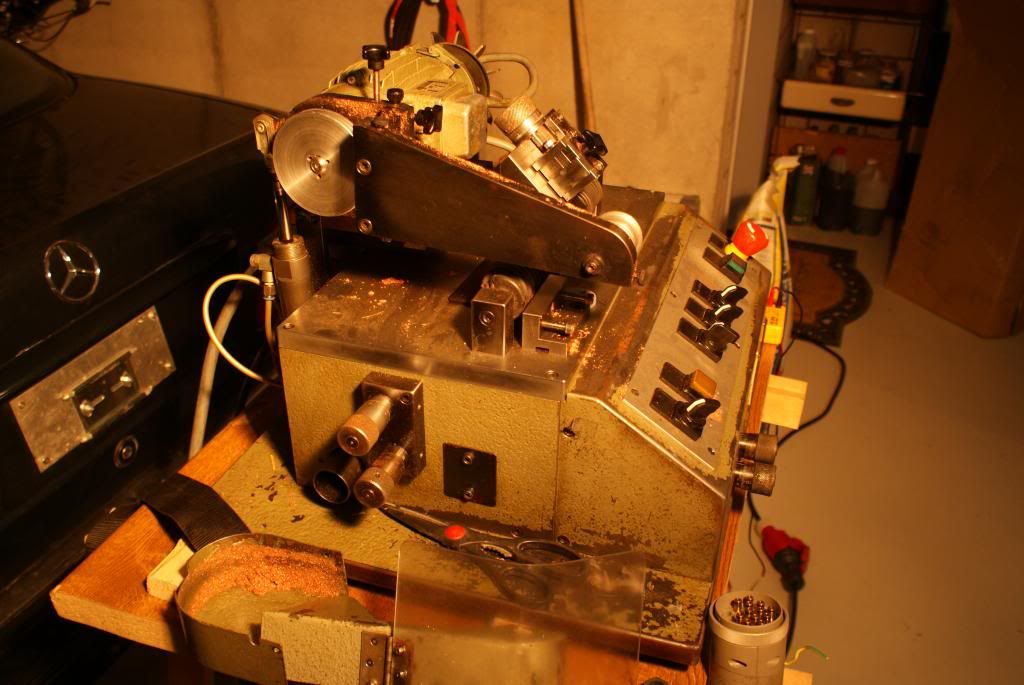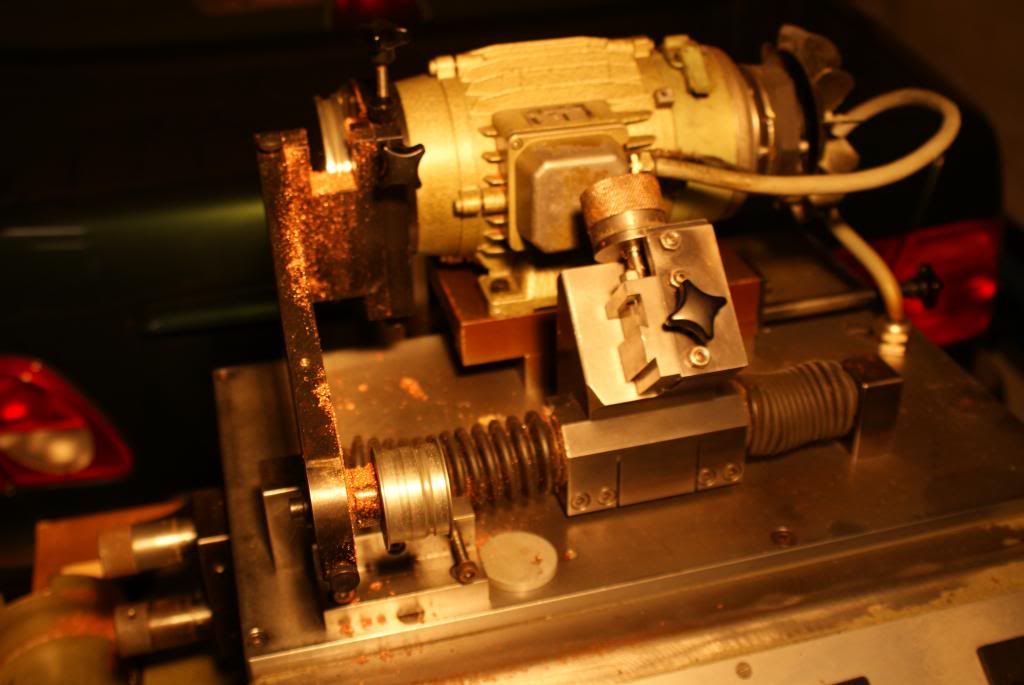 i have no idea what it is or what it does. there is copper/bronze swarf on it, so it must have cut something. i dont understand how it may have done so. i am avare, the there are some bits missing, like something goes on the double dovetail and something on the "toolholder" below the small wheel. has that driven some kind of round, abrasive belt on those wheels? but the swarf looks like from cutting.
if i power it up, it doesnt run, but a contactor clicks in the box, when i move one of the switches.
so, do i diassemble this and salvage parts or is it worth to try and make it run?
inerestingly, there are about a dozen separate air lines goin from the box to the machine (big plug visible in the pictures). and the arm with the small pulley gets lifted by the air cylinder, i guess.
whats especially intriguing, are the two pairs of micrometer type adjustment knobs.
is this my new tool grinder?