This is going to seem stupid simple to the old heads, but I found this exercise to
pretty fun.
All I did was take two - 2X3X1 chunks of alum and mill a random area away on one of them.
Then I measured the hell out of it .. and set it aside and tried to make it's mate .. to
mate to it .. so to speak.
To the guys that have been to school or learned under a mentor ... The concept of
adding or subtracting the diameter (or sometimes radius) of the bit in your
measurements is second nature. I'm a little dense and had to really wrap my head
around this.
I would love to say that the "mate" fit the first time .. but .. I had to shave a little
here and there to get it right. But the end result turned out pretty good.
After getting them together and running an end mill around the piece ... you have a
hard time seeing the divide.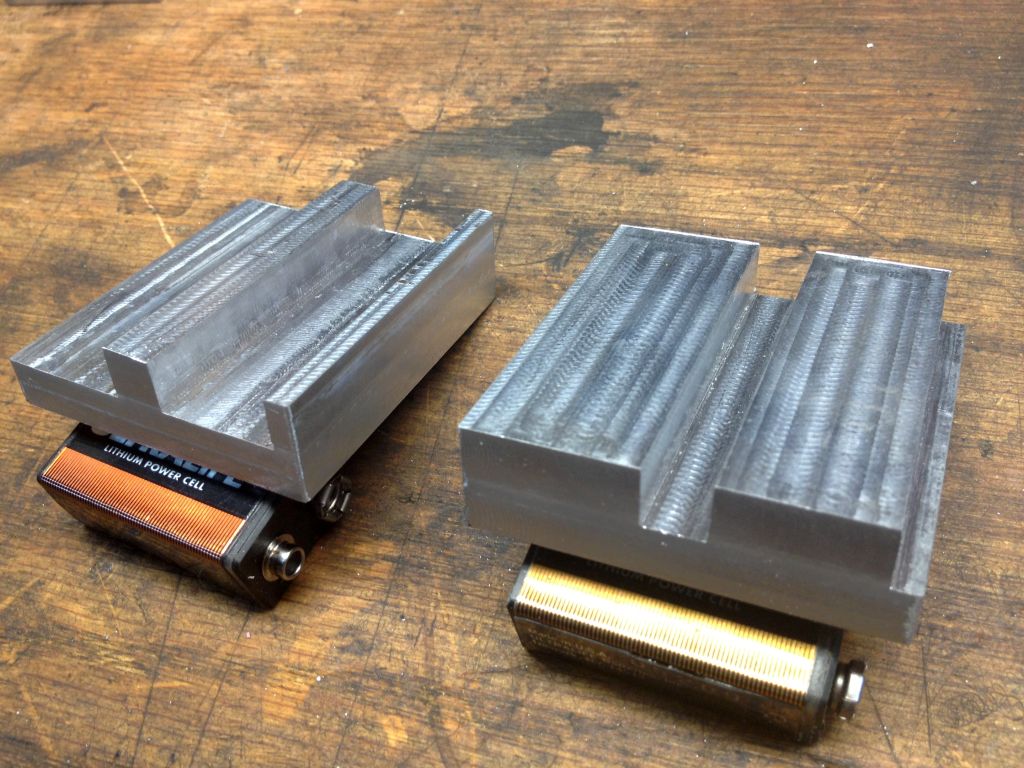 The one on the left is the one I made first. It did actually have a few more "walls"
but they were too thin and and I didn't have a collet to hold a 1/8" endmill to make
the matching groove.
Here they are together .. the edges did look pretty good .. but .. I couldn't resist
cleaning them up so that it was perfect.