Below is a toolchanger I made for my Denford lathe. It is similar to the orginal toolchanger. I spent most of the day
getting to backlash out of the worm gear and worm wheel.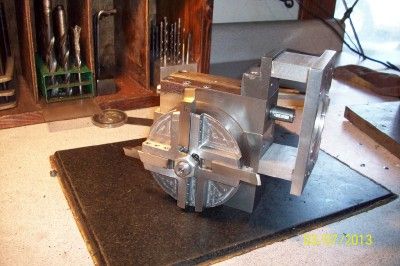 The dial I made on my CNC Bridgeport.
All I need is a coupler for the stepper motor. The shaft that drives the worm goes all the way through the mounting block
I plan to put a hand wheel on the opposite side from the stepper motor for hand adjustments.
I also included some ball oilers lubricating the toolchanger.
Go to run
Jim