Here is my home brew version of a really handy tool.
I have recently been using a port-a-power clone with the threaded hook as a toe jack. It only kind of works because it needs well over an inch of clear space and the side loading on the ram does it no good at all. I finally came up with a simple way to use the port-a-power ram as the prime mover in a home brewed toe jack that even I could fabricate in a couple of hours.
I had on hand some 2" outside and some 2" inside square tubing. The bigger one had the seam broached so they telescoped together and the port-a-power 4T ram fit inside the smaller tubing. I cut a 3/4" slot in the tops of both for clearance for the hydraulic connector. The toe part is a slice of 5/16" angle. Hopefully everything is well oversize, since my engineering on the shade tree side. The ram is more or less permanently in the jack because that connector doesn't want to come out.
Parts prior to welding. Top, bottom, outer tube, inner tube and hook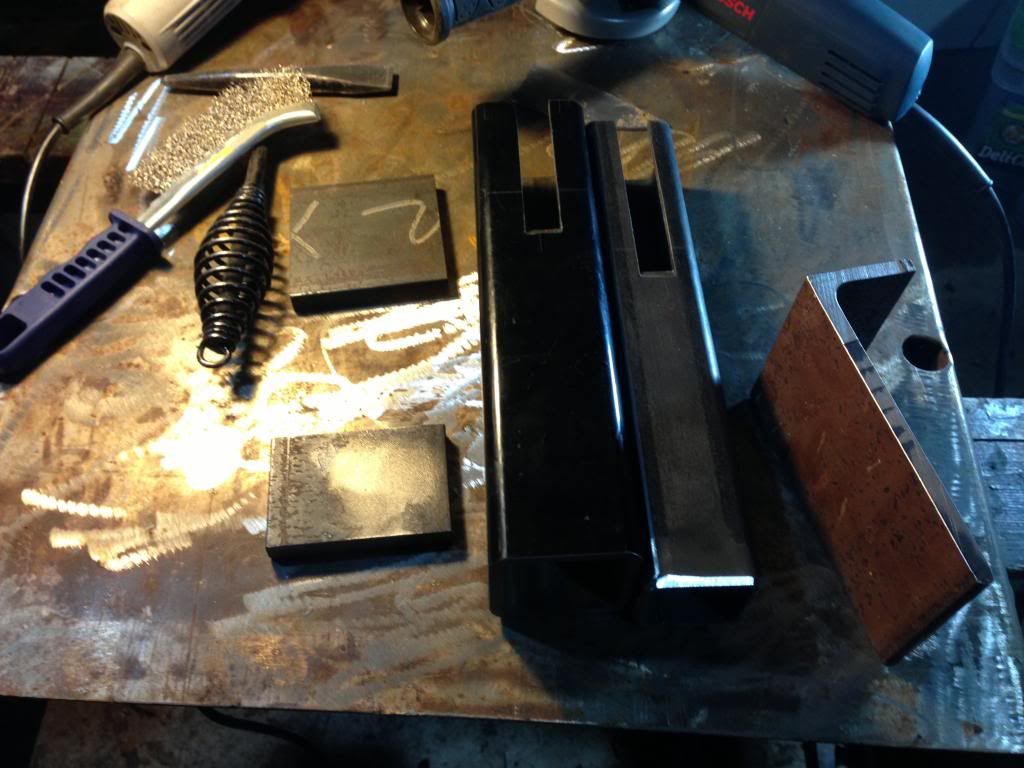 Front view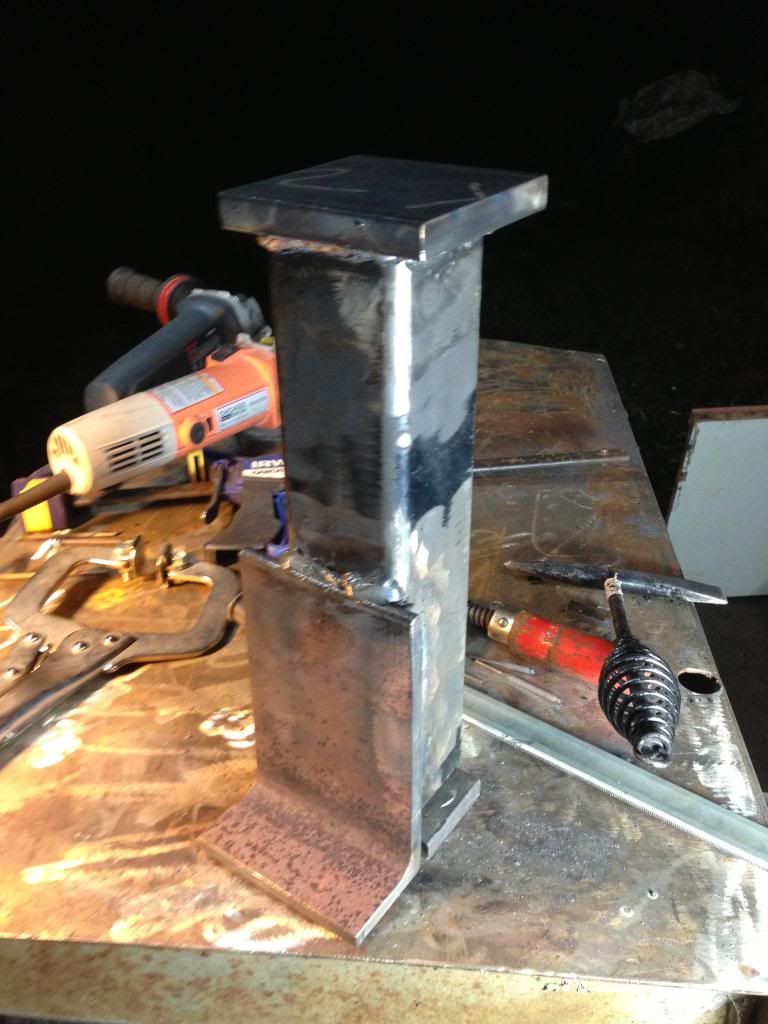 Back view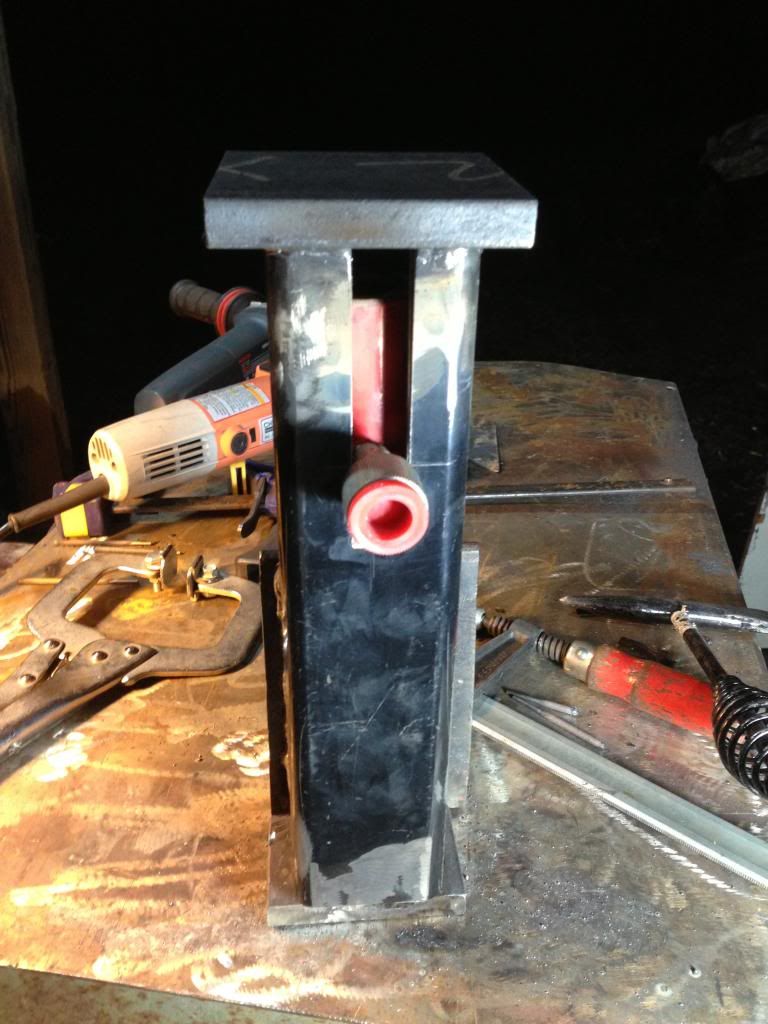 First test lift on the beasty that inspired this project - a 5,500 lb 24" shaper.