Based on my prior post
http://bbs.homeshopmachinist.net/thr...k-change/page3
Folks here asked to see more photos of what is in Dad's workshop. Dad has recently moved in to a nursing home, and I need to work on clearing things out. I request some help identifying stuff, and figuring out which parts go with what.
First, we have the Atlas 10 inch metal lathe.
Photo number 48. Someone had asked what is it on? Not the stand, but a table Dad made with drawers and bottom shelf (all full, of course!)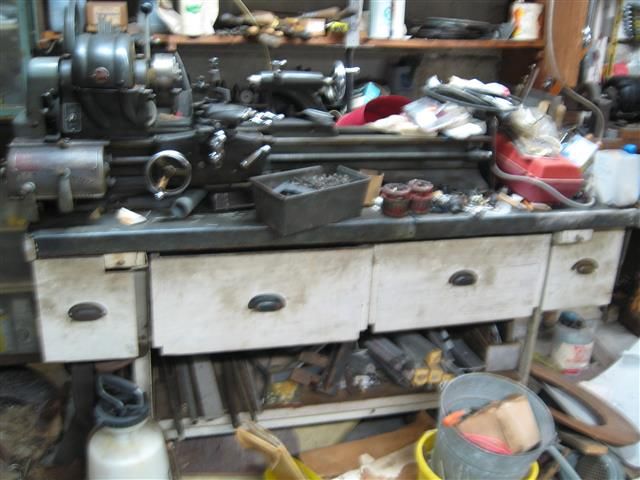 Photo Number 44. I suspect some of the items in this drawer go WITH the lathe?
Photo Number 45. One other drawer. Recognize anything that goes with the lathe?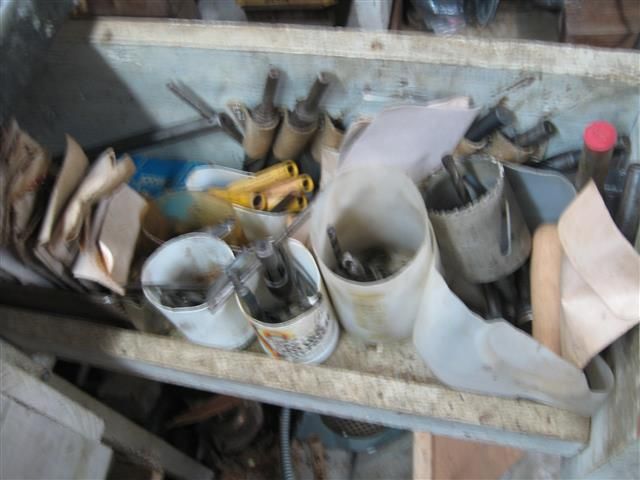 Photo 46. Another drawer.
More photos to come: they are in a separate thread, here:
http://bbs.homeshopmachinist.net/thr...r-items-Part-2