Hmm, part 1 has disappeared on me? I was going to add this as a reply but can't find my Part 1 posting! LOL New to this forum, sorry I must have goofed somehow.
EDIT: FOUND PART 1, it is here:
http://bbs.homeshopmachinist.net/thr...r-items-Part-1
Photo 49. Items on the table, behind the lathe. Any of this go with it, do you think?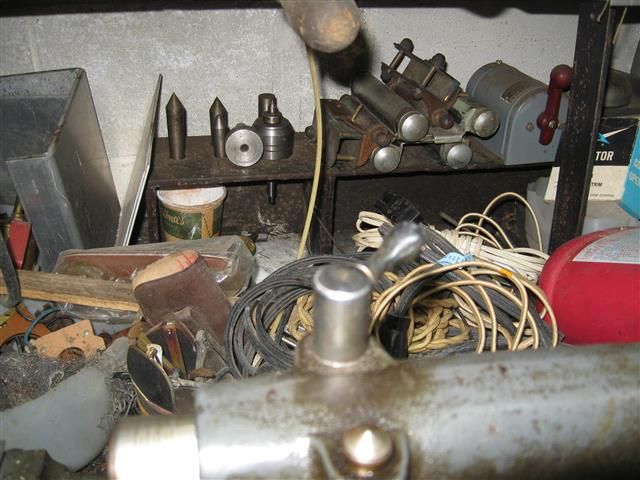 Photo 50. Another view of things behind the lathe. I do recognize the set of files, I know they do NOT go with the lathe.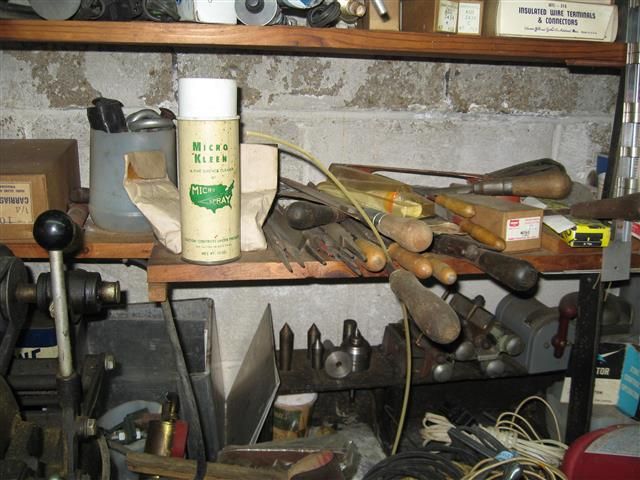 I think that is all which may be parts to go with the lathe. I also have more photos, of items which will need to move out.
Photo 51. The shelves behind and above the lathe.
Photo 52. Someone said this looks like a rheostat? I am not at the point of actually moving things, taking things down, sorry. What do you think it is? Is it going to be of interest to someone? And if it is a rheostat, what sort of info would I include in a posting? I am thinking I will post the items on craigslist, and hope to find someone locally who wants to take one, 2, boxes, and so on. The better my descriptions get, the better the outcome for the post. Is someone going to ask me if it works? I have no way of knowing.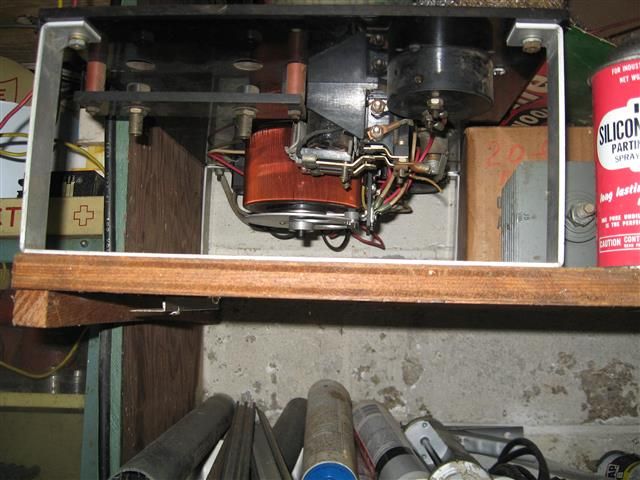 More photos to come!