I've had this idea for a while & decided to make it happen. I like a small amount of cutting oil dribbling on parts in the lathe. Just enough to keep the work & tool shiny wet without making a huge mess like flood coolant does.
I used a Mikuni 2-stroke dirt bike oil injection pump driven by an old 7.2vdc model airplane motor. I bought a few of the "Leisure 05" motors back in the 80's when electric airplanes were 1st becoming popular. They have dual ball bearings, replaceable brushes, well-built cases & endbells and the timing is easily adjustable. It's pretty relaxed running on 5v and should last a long time.
I made a housing to hook the pump & motor together from aluminum scraps and made a coupler from acetal rod. The thing is a teeny bit noisy so I'm using a rubber stud mount to isolate it from the lathe enclosure.
On the bike, the pump had had a cable operated variable displacement cam to vary the oil output from idle to full throttle. I removed the return spring so now it's easy to make manual flow rate adjustments. It works great and I just need to get some tubing, a reservoir and a relay board to get it buttoned up. Mach3 will turn a relay on & off in response to M-codes when lube is needed.
I plan to mount the pump & reservoir on the back of the lathe close to the height of the tool and hope it won't drip forever without a check valve after it's shut off. The "applicator" will be plastic carb cleaner straw adjusted against the work in front of the tool tip with spring tension so it follows the work as it is turned smaller. If that doesn't work I'll make a hollow stem brush to apply the oil.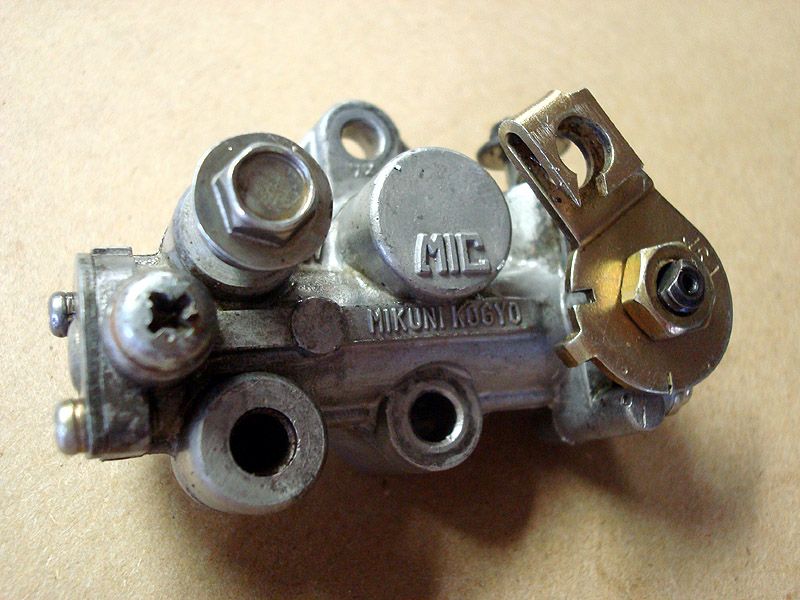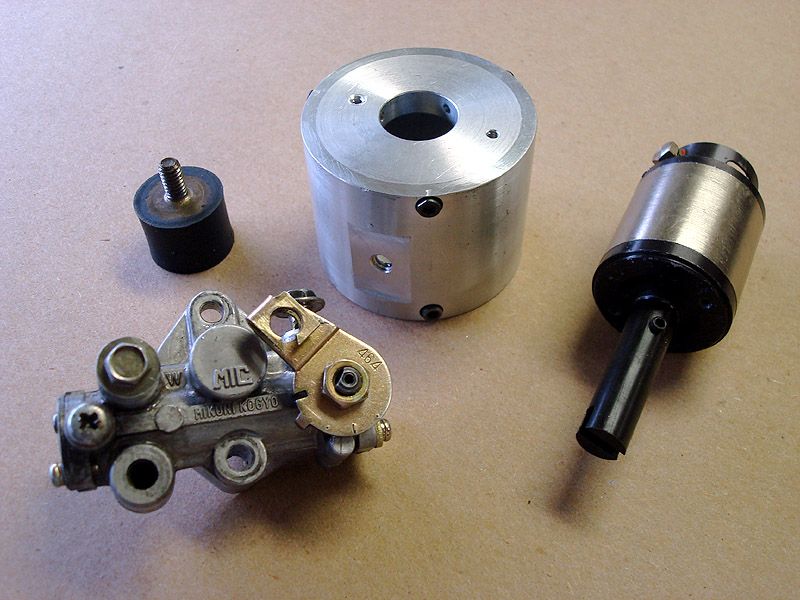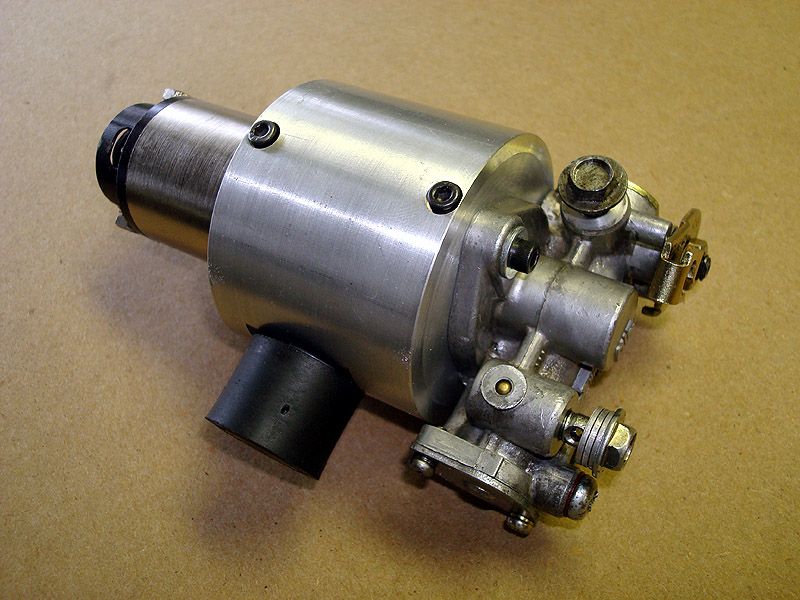 I partially dis-assembled the pump to clean it but couldn't quite figure out how it works. Here's a pic I pinched on the web if any of you engineering type want to take a stab at it.
It puts out little single pulses of oil similar to a tiny hand pump oil can but never seems to get tired.