Well I managed to forget about my belts until now. Good anyway because the urethane needed the time to cure. Here are a few pics. The ugly mass on the right is one of the results. It's inside out as shown. Both edges have been trimmed, but much of the molding wax remains in the grooves. The wax isn't bonded to the urethane, but because it's in the grooves it's a bit of a bear to get it all out. Central in the picture is a smaller version, which I've cleaned a little better, and to the left is a 4 rib belt that's been cut from it.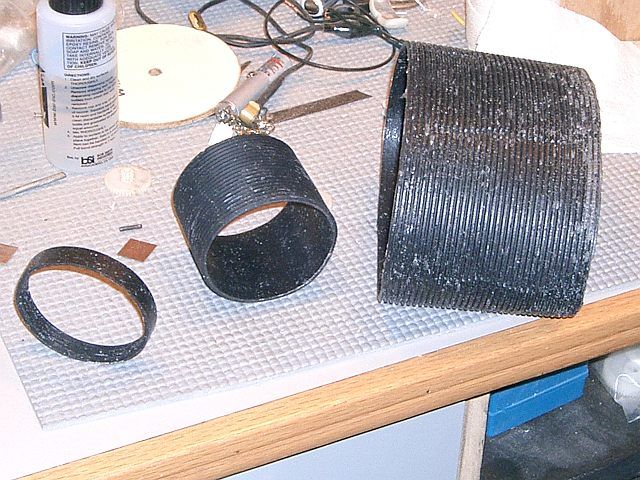 Next pic shows that a little closer up-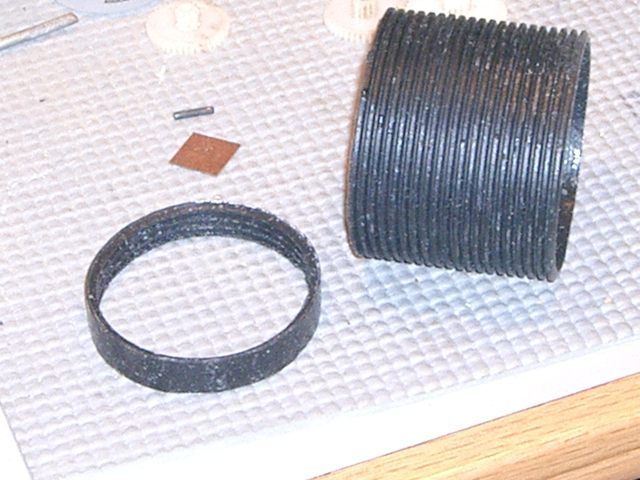 It was difficult to get a good angle with the camera, but this might show up a bit more detail of this small belt. It's just over 2 inches across, and being made to the J type belt specs, it's about 1/2 inch wide.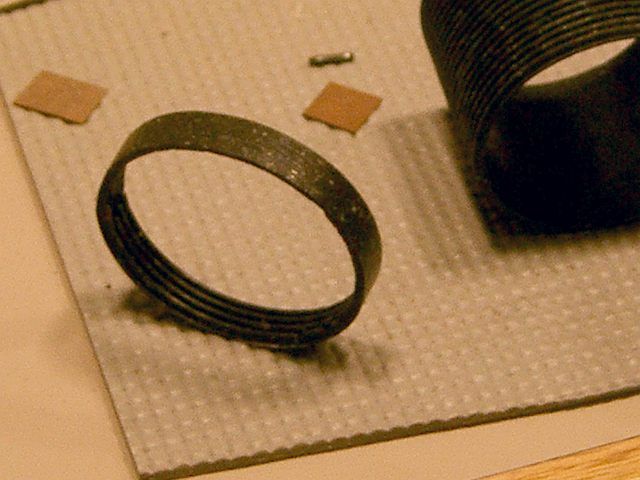 I haven't de-molded the larger version yet. These first two I placed in a pan in the oven and tried to melt the wax out. It was a bit of a mess getting the core out, and now my gloves are coated in wax. The pan isn't big enough to melt the larger mold, so I'm simply going to destroy it from the inside and collect as much of the wax chips as practical for re-use later. I'm hoping that by not heating it, the wax will be easier to remove from the grooves. There's no way I could save the mold anyway, and I didn't expect to, so I'm just hoping that I don't damage the belt in the process of getting it free.
The smaller of the two belts in these pictures I put in the freezer for a few minutes. That seemed to help with getting the wax out of it. What a lot of pissing around this has been- but hey, it's what I do, and I got the product I wanted