The problem; the patients battery was draining down overnight - for the most part not to where the car would not start but just start to crank slower - if the situation was to where the car had to sit for a few days then there was trouble...
A quick test of hooking up an amp meter between the battery's cable showed a constant draw of roughly .220 amps, or the equivalent of about half the draw from your average dome light... way too much.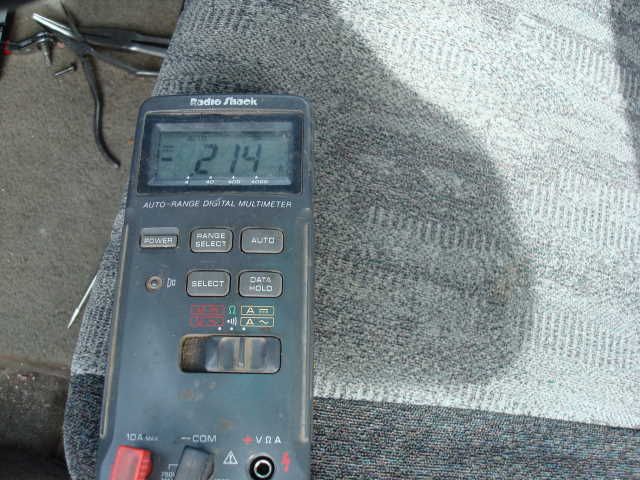 Procedure; disconnect alternator and make sure diodes are not "backbleeding" --- no change.
plan B - start pulling fuses one at a time and placing them back - walla - "interior/clock" fuse takes the draw to zero,
close garage door and pull blinds on shop windows, open seat to trunk and make sure trunk light is not staying on, look into glovebox (without opening it) to make sure no light - even rule out ashtray and vanity visor lights, No go, conclusion; draw is most likely coming from circuitry devise ------- unplug alarm system, unplug many major connectors under dash, nothing
unplug factory sub-woofer underneath drivers seat (car had deluxe system)
draw goes from about .220 to .110 hmmm head straight to radio, unplug - draw goes to zero... WTF? ok ------------
tear into dash - me thinks .220 amps will show up in detectible heat the way a dome light will warm up your hand, get radio out and sure as hell the output cooler block on back of radio is slightly warm....
damn - im in deep - but why stop now, things are just getting interesting, tear into radio - remove CD player guts, then I see it;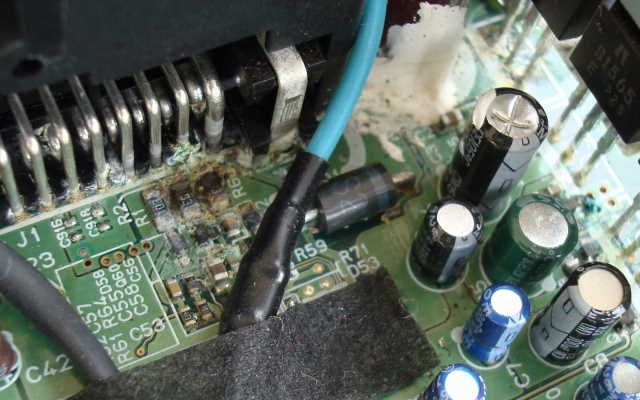 Holy crap - some kind of highly conductive electrical fungus has taken over the board,
The thing is - is this is a very nice Kenwood and not all that old, call up the customer (awesome people) and tell them the scoop of what I found out and I hear kinda giggling over the phone about a slight accident the Misses had with a spilled drink in the cup holder (that resides right above the radio) and how it shut down the unit with a "high humidity" warning until it dried out,,, crazy... must have been corrosive coke or pepsi me's thinking...
esp. when you look at this pic;
To be continued...