Seen this French Industrial clock that looked like a boiler with steam engine at the 2012 GEARS show. The owner told me that if you opened the fire box door you could put in a key and wind it up and the steam engine would run.
I thought it looked neat and took some pictures and decided later to have a go at making something like it.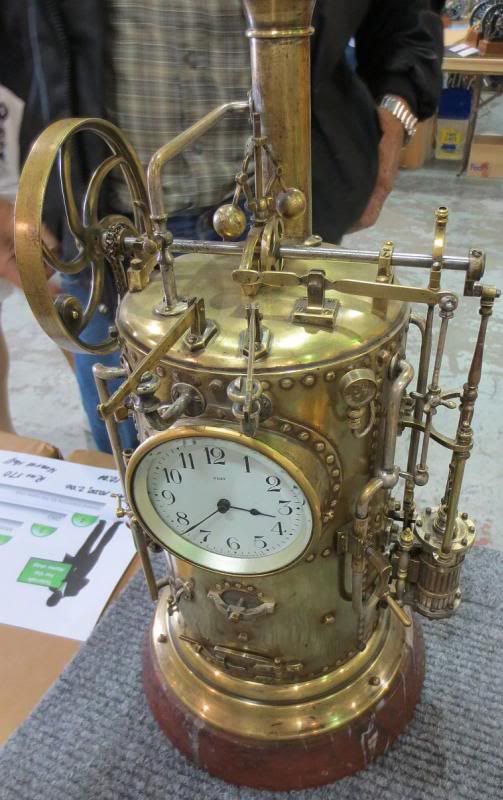 Getting started. Didn't have any brass tube but had a nice brass sheet that was just enough to make the main tube, the top and two cross tubes. Rolled the brass for the tube about 6" in diameter and 12" tall. Wasn't sure how to fit the top with a lap joint so decided for a silver brazed butt joint. Wired tube joint tight with soft wire and some wire for going the long way to keep wire going around the tube off at the joint. Wasn't sure if joint would stay in alignment at the edges so drilled and tapped. Inserted some brass 2-56 screws.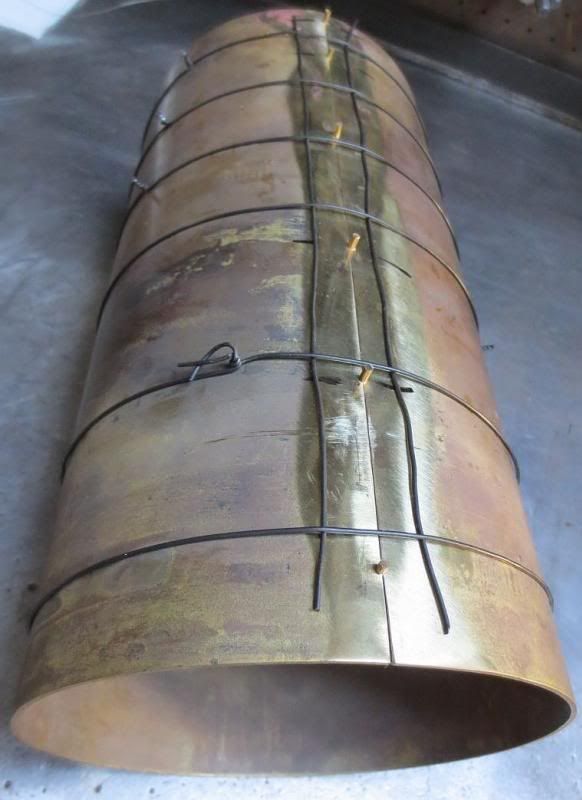 Silver brazed joint turned out "good 'nuff" some little flaws but can live with.