Here is a project that has been in gestation for some time. It is a guide for cutting metal sheets of various thickness using an angle grinder.
I have started some of the fabrication and already have some things to share and questions to ask. The need to workout how to calculate for, reduce or prevent "shrinkage" during welding is something I'd really like to know how to do; one weld caused my carefully sized parts to get seriously "slurped" to smaller size; and another plain went banana shaped. Will post photos of those early steps when I can get the images off my phone. Please feel free to give of your wisdoms as I go about the task.
The project came about, as these things do, due to the need to have this tool in my arsenal BEFORE I felt able to progress other projects.
Short story; I needed a tidier way to accurately cut hot rolled sheet; here are some examples:
a) 13mm hot rolled squares of about 350mm (12 inch) width; I acquired about 20 of these for $9; they are too big to go in my power hacksaw.
b) 1200 x 2400mm (4ft x 8ft) x 3.5mm cold rolled galvanized sheet; this I purchased new and need to render it down to make a water jacket to surround a fire box to heat my pool.
c) 6mm x 300mm hot rolled sheet; I use 6mm in many of my projects; the 200mm ones I can cut ok in the power hacksaw; the 300mm ones don't fit.
Existing cutting approach is:
* Scribe as tidy and as visible a line as I can muster in the target to be cut.
* Then with grinder in hand try to guide the grinder along line; to left-of-line, right-of-line or right-on-line depending.
* Keep up a too and fro motion along the ever deepening line till the target becomes two pieces.
Downfall of current approach is that the cut line is
always
wobbly. For some things this does not matter too much; but for others it is a pain and I find need to allow extra for cleanup to fit.
The images below are screenshots from the CAD package I used to get the core design working.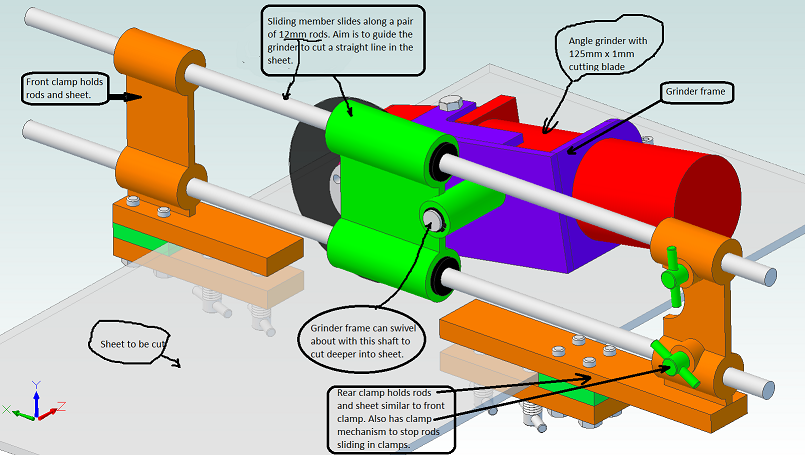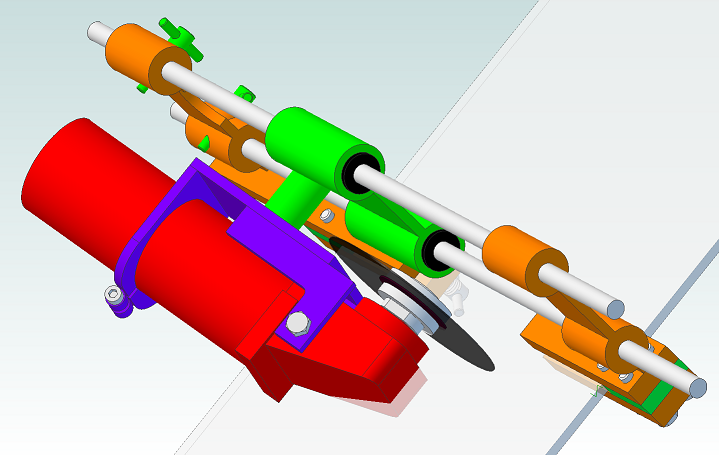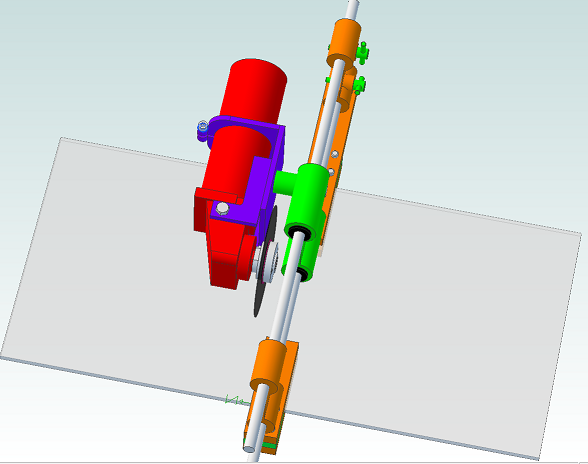 Cheers,
Norman