I do not always post my projects as many are commercial and do not feel it is right to post them here. Hence, most of my posted work has been of tooling and other improvements to my shop.
I know this is a metal forum, but I have been busy on a personal project that is mostly wood. But there are several metal parts, including a nice locking lever that I am proud of.
I wanted a dispenser for adhesive tape that would allow me to dispense measured lengths of tape. I could not find any such dispensers available. And the prices for the plain ones told me that if I did find one that measures, it would be astronomical in cost. So I designed and built my own from oak and aluminum. I also did a nice job of personalizing it so it is a very unique piece. Here it is:
Here it is loaded with two rolls of tape. Each roll turns independently.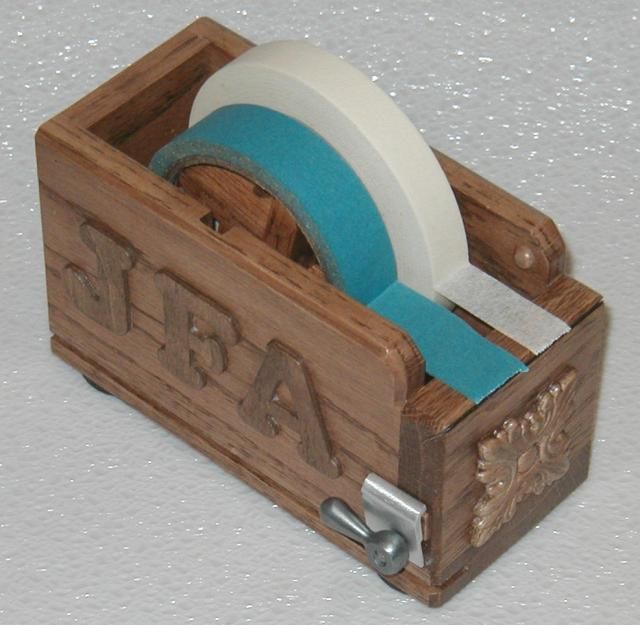 And now with one wide roll: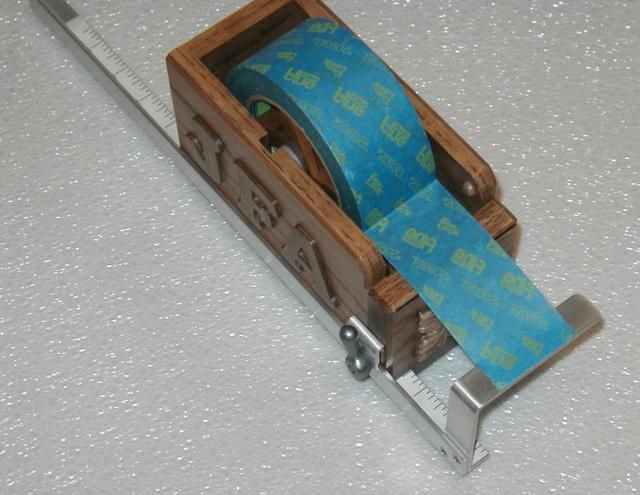 This shot shows the parts: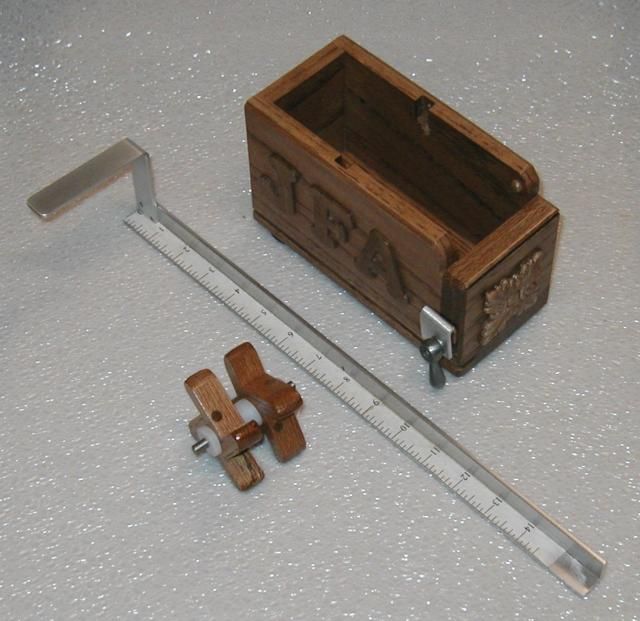 And here is how the tape mounts on the spindle: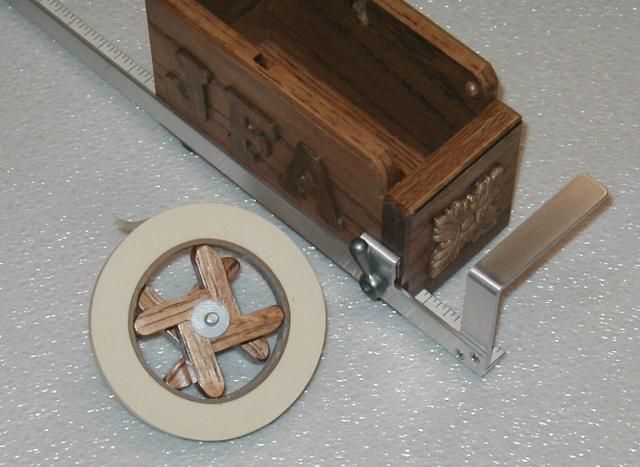 The little bat handle locking knob was an entire project in itself. I could have used any of dozens of commercially available knobs, but I did not know of any that would look right with a nice, stained oak item. I mean, really! I wanted a softer, more traditional look. I spotted some faucet handles in the hardware store and instantly saw a single, bat style handle. The threads are from a standard steel nut that was filed for a semi press fit and then installed with pressure and epoxy. All the work on it was done by hand with files, sandpaper, and a drill to slightly enlarge the hole for the nut. The stud it is on is a hanger bolt. The different pitch of the wood and machine threads on it allowed me to adjust the position of the lever when it is tightened.
I also have a machine gloat which I will post separately.