i have a batch of parts to make, normally i'm an ones and twos type machinist, so i have no need to be quick as set up usually takes longer than the machining. The job i'm doing requires a tapped blind hole so i bought my first spiral flute taps today.
Now i don't know the best way of using these in a manual machine, i figure the normal way is a tapping head or clutch of some sort. I don't have one but figured my battery drill might be the way to go, so i chucked up some drill rod and clamped the battery drill in the lathe chuck, as the battery drill has a rubber cover around the end i was able to make an indent at the centre with a dead centre.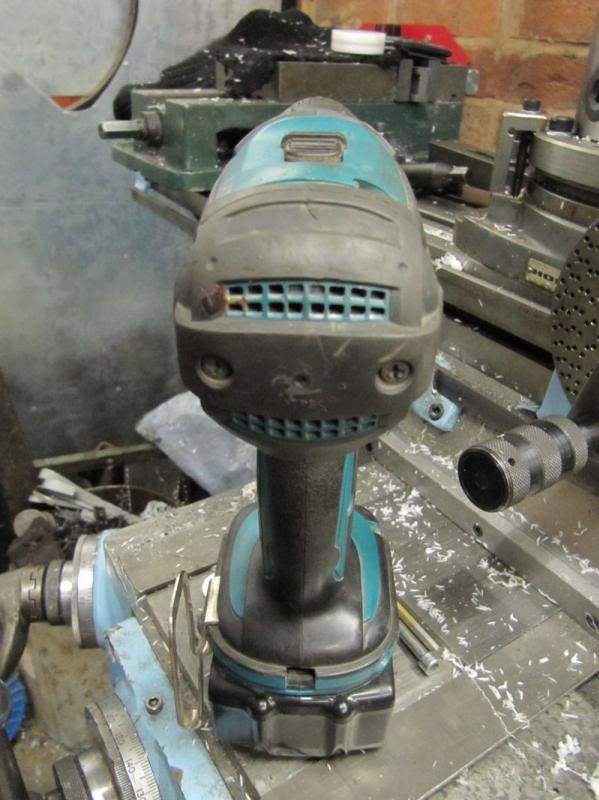 from then when i tapped the hole i just loaded the battery drill in, used a spring centre to set it all up and tapped then backed out, worked quite well, which got me thinking does anyone else do something similar?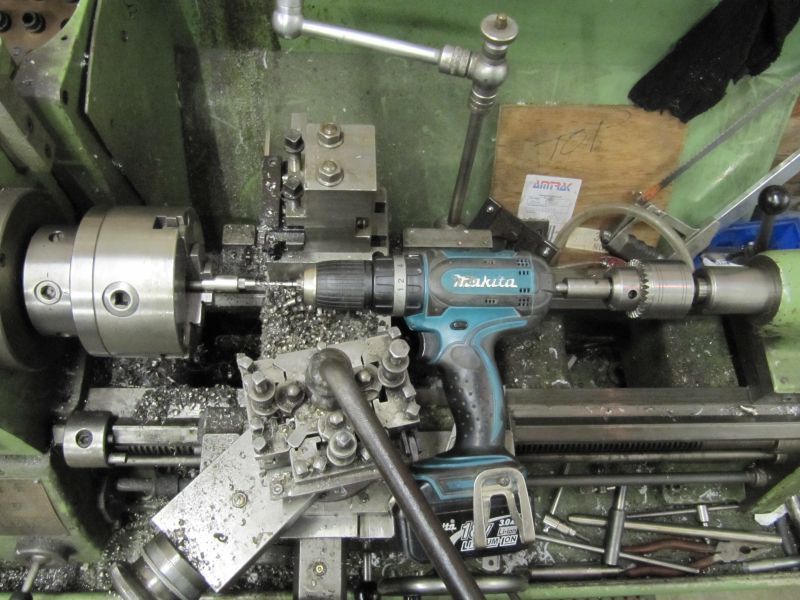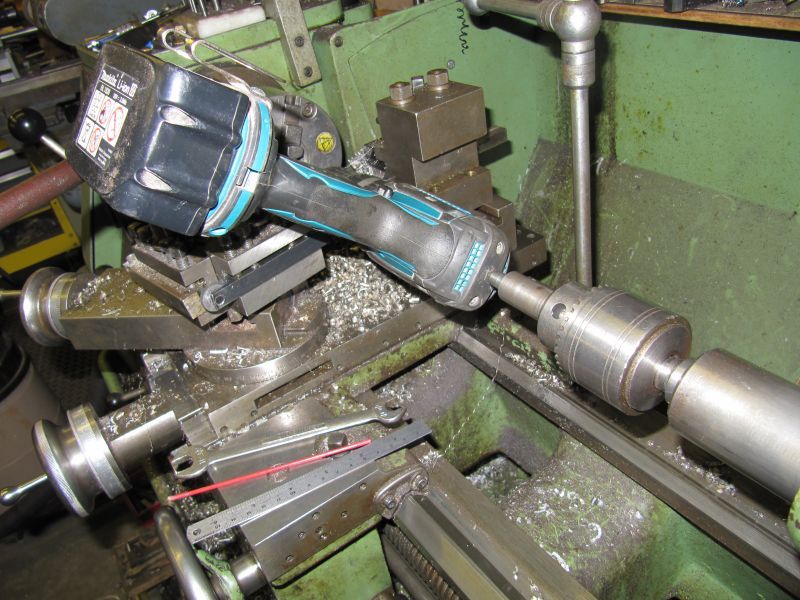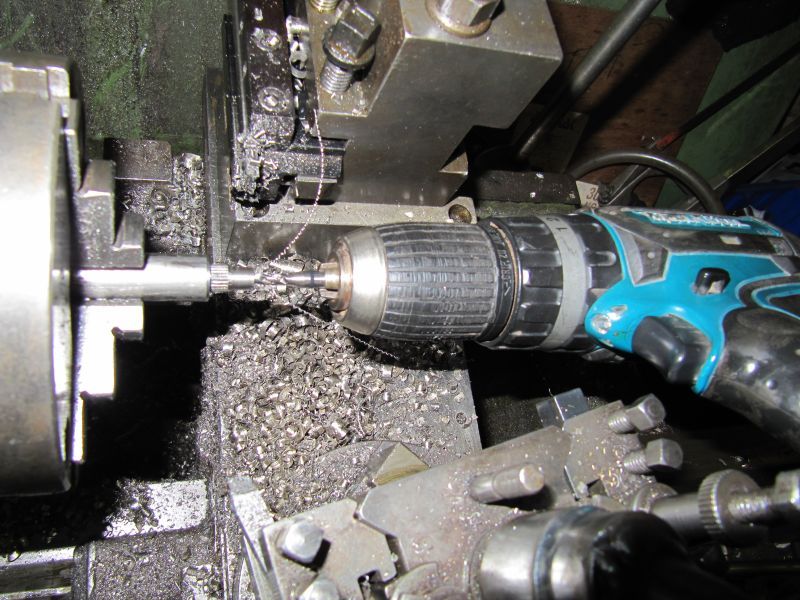 i can't believe how easy these tap in comparison to normal hand taps, a vast improvement, previously i could make about 4 of the parts per hour, i did closer to 8 after sorting this out and finally bolting on my rear tool post to save setting up the parting tool each time.
Brian