Remember this cupboard?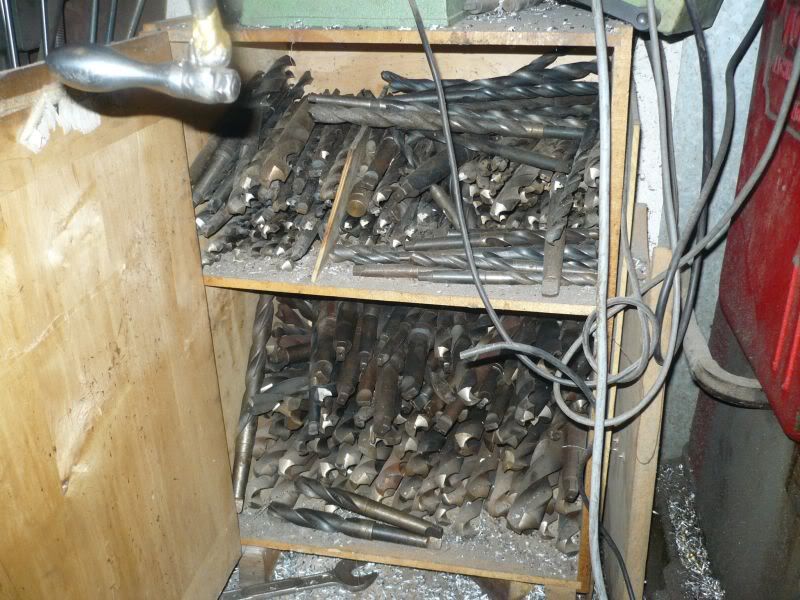 Well at the time I had another cupboard also full of drills but lost it ??
Yes I know Clumsy bastard
Well Friday i pulled a Bridgy CNC out as I'd sold it and clearing up today found the cupboard, or rather what was left of it.
Must have used the cupboard for something else ? dunno what still can't find it but did fine 3 wooden trays with about 100# of drills in each