For many years I had a Hoffman dividing head fitted to the original POS and powered by a big stepper and a Division-master, nice bit of kit and in use most weeks doing things like splined shafts and keyways at 90 degrees.
Biggest problem with it was when i converted it from dividing plates and quadrant to stepper drive i used what I had.
This is it mounted on the CNC mill and I used the completer motor, end and coupling off a spare drive I had for the CNC. Easy job to fit if a bit overkill.
Because of where the old POS used to sit and the new Bligeport [ ™ ] sits that motor is a right pain in the arse, or ribs if you are facing the right way.
For ages I said I was going to mount a smaller motor on top and belt drive it down, so Friday and today got it sorted.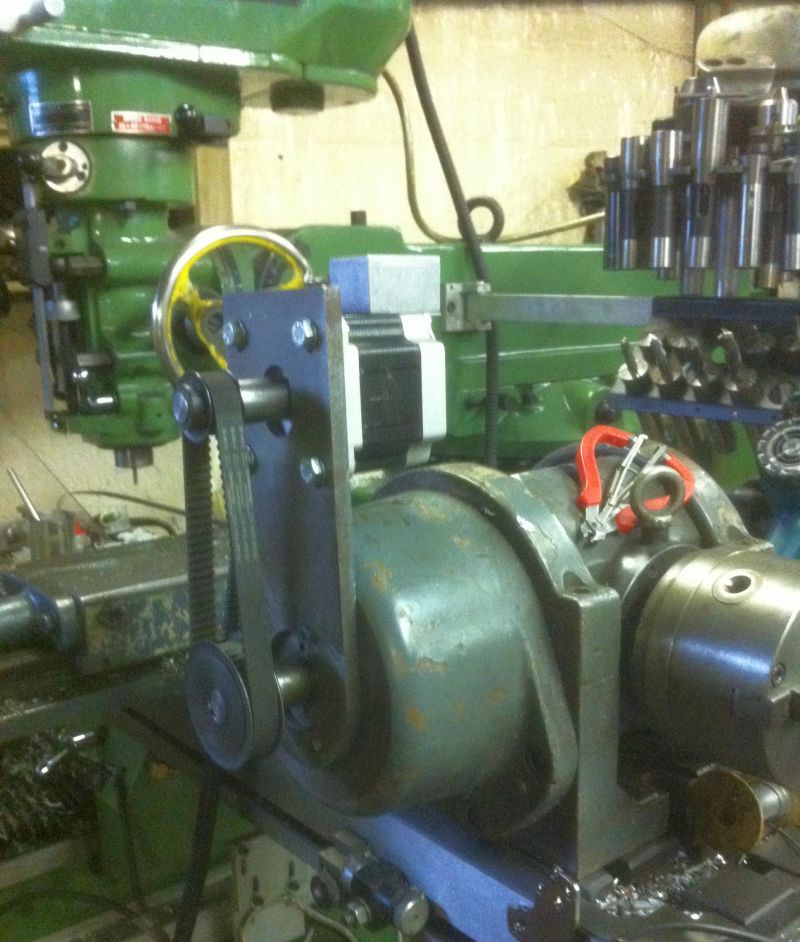 New plate made and slotted for adjustment and pulleys fitted, wired up and tested and works fine. Just need a guard to stop chippings and fingers getting in the belt.
Soooooooooooooooo drop some 3mm MDF on the laser cutter [ because I had loads ] knock a load of layers off and a cover plate, ignore the blue, that's just tape to stop it overburning the MDF when engraving.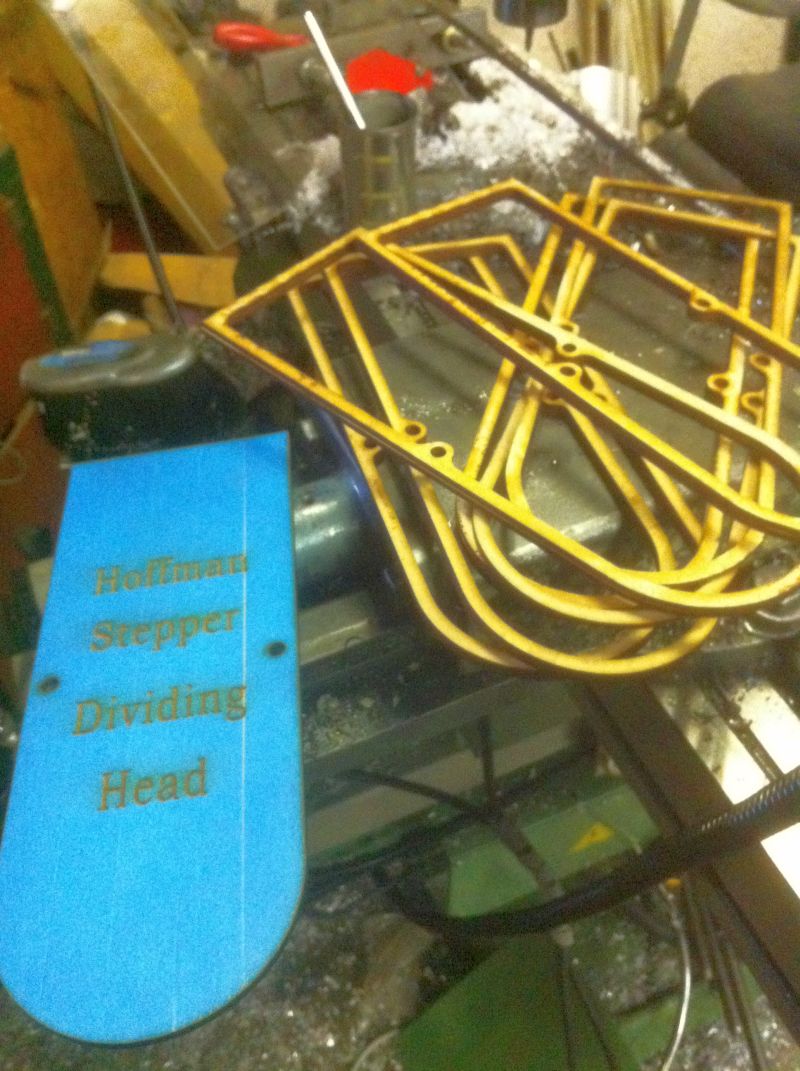 Drop of PVA white snot and jobs a good un.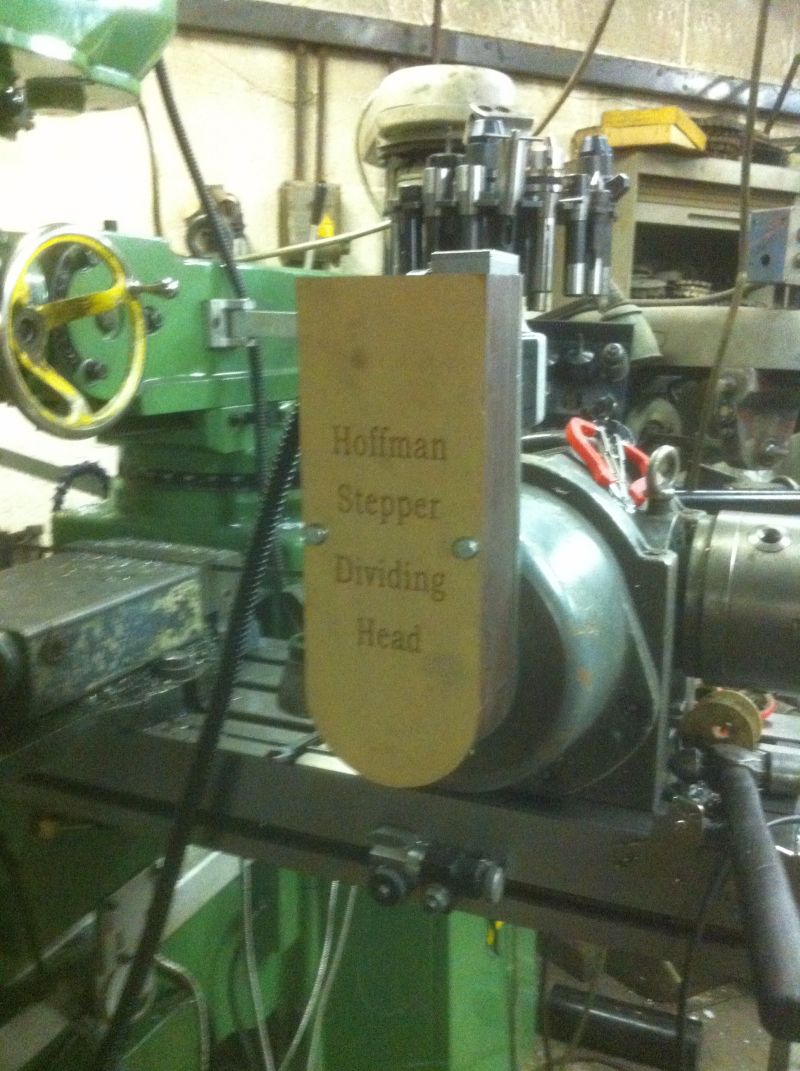 PS Instalment 1.5 in that last shot. I fitted the carriage hand wheel off the scrap CVA lathe instead of the lever feed. Even though I have the quick release lever this is far better as you never have to position it