I'd been reading about the tangential lathe tool in different places on the internet, so decided to give it a try last year. Like so many others, I came up with a simple design and went for it. Here's what that looks like: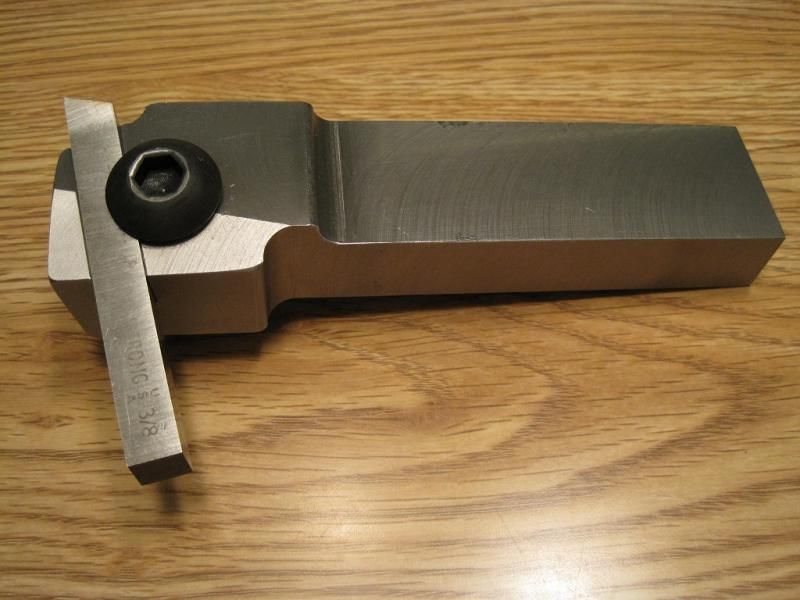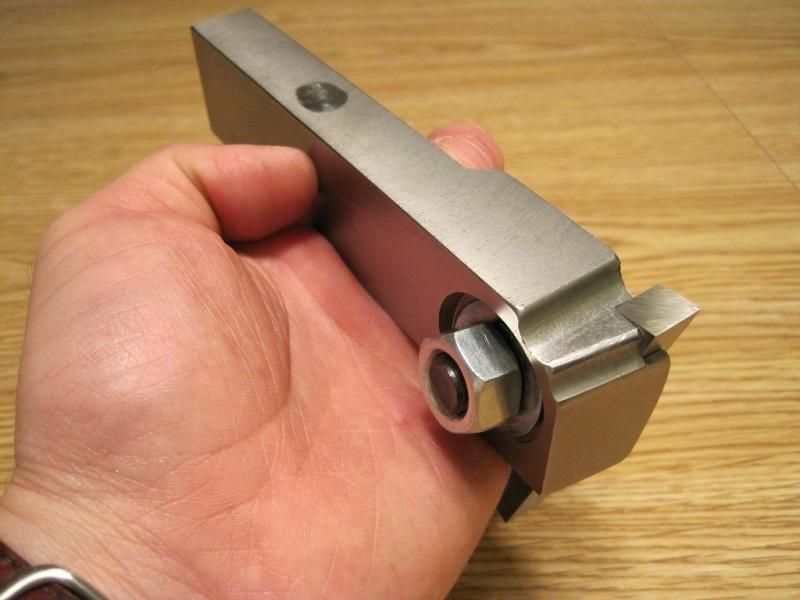 I was immediately impressed with the ease of sharpening and the finish that I was able to achieve with the tangential tool holder. So, I could see that it was worth the trouble. . . . But, there were a couple of problems.
1) My original design required me to make a bolt to hold the toolbit in place. I chose to put fine-thread on it thinking that it would hold the bit tighter with less effort than would be required by coarse thread. Problem was, it was easy to over-tighten and destroy the bolt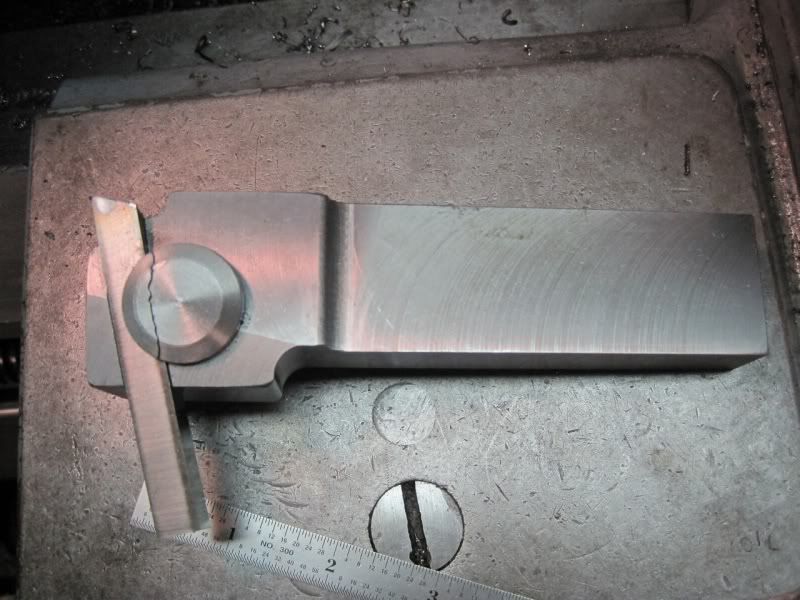 I tried making a coarse-thread replacement, but the replacement suffered the same fate! I finally replaced with grade 8 button-head bolt, and that held. Note that I never have experienced any problems with the bit slipping down in it's slot--it was just over-torquing it that was the issue (clumsy bastard!).
2) There was not enough clearance to face large parts. The bolt that holds the toolbit does not allow for turning and facing of pieces larger than 1 1/2" or 1 3/4" without the bolt rubbing against the workpiece. This is really a show-stopper as part of the allure of the tangential toolholder is the ability to face and turn without repositioning the holder. Without this ability it will always be "less than". . . .
3) Design of toolholder will not allow it to work equally well when facing a deep slot at the "tailstock end" as it does at the "chuck end" of the work piece. There's just too much metal extending to the right of the toolbit. No getting around it with this design.
more to come!