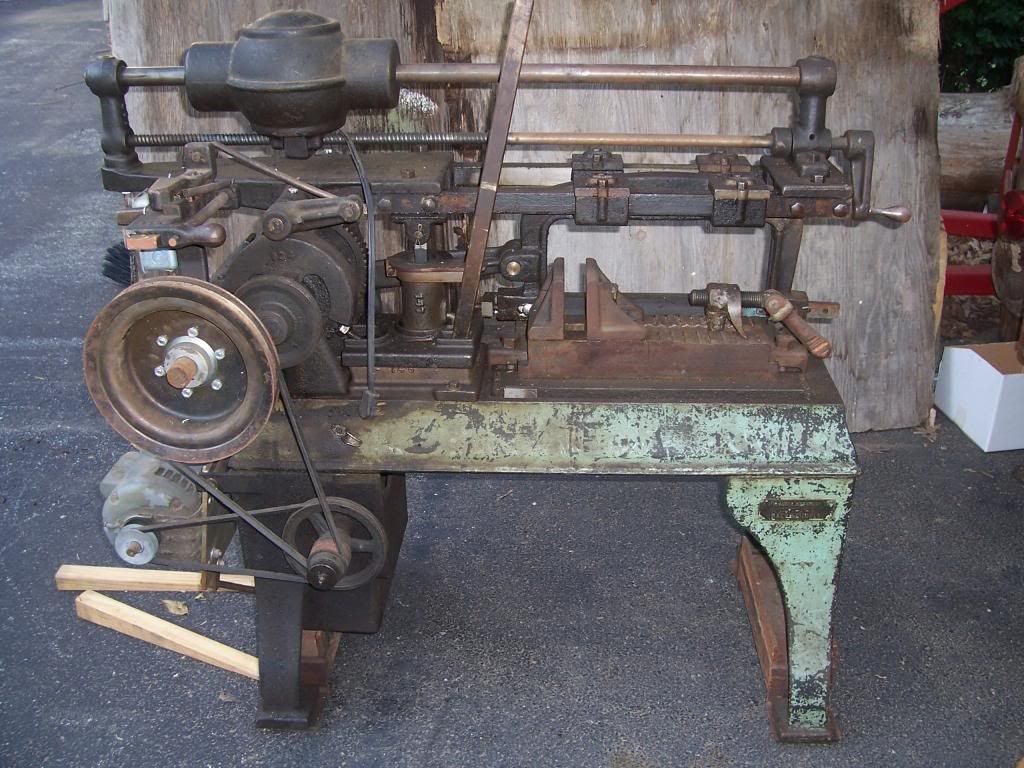 I PAID $80 FOR THIS SAW ABOUT 20 YEARS AGO. It has a good 110v 3/4HP motor I could put to other uses
It doesn't cut straight worth a darn. The two top guide rails are worn and although the play can be taken up by the adjustment on the slides, that only causes the slides to jam at the end of their travel making the entire pivoting assembly kick violently upwards (scary!). I have on occasion been able to shim the blade clamps to get it to cut approximately straight. It isn't in any way a collectable as the saw frame has been broken and brazed back together and it has been converted from belt to electric motor.
If I scrap it I get a 3/4hp motor, some shafts, square bar, cast iron pieces, and a cast iron table with quick action vise. (I would rehab the vise).
What would forum members do?