I got a crazy deal on a beautiful old Rock Island No.86 vise with I-beam pedestal: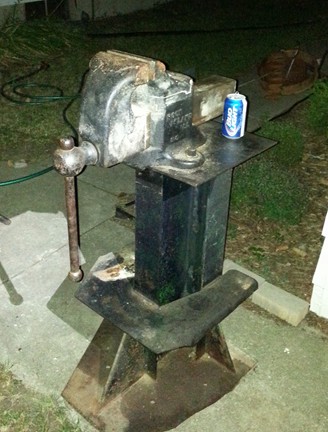 It hadn't been abused, or really used much at all. But probably sat unused for decades.
Threads were sharp, and jaws showed signs of little use.
This old RI featured the pivoting rear jaw. I've had an older Prentiss that had the same.
Both feature a tapered hole and used a tapered pin that dropped in locking the rear jaw in center place.
This one didn't have a pin, and the rear jaw was solidly rusted in place.
For the last several days, every time I passed by the garage I would give it another PB Blaster soak all around the rear jaw.
Today with two heavy dead blow hammers, one in each hand , one hitting the side of the jaw and the other on rear part on the opposite side of the rotation point, I saw a hair of movement! With encouragement like that, I did more soaking and pounding, and reversing the direction each hint of movement.
Finally. After cleaning and oiling, she is tight-fitted but can move it easily.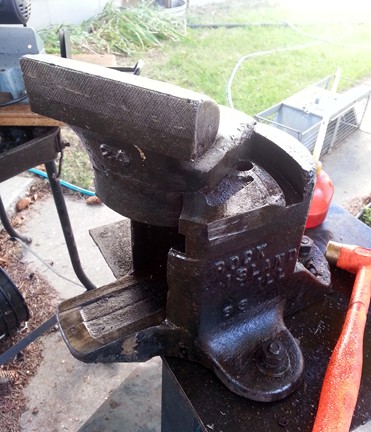 Here's the tapered hole on the top: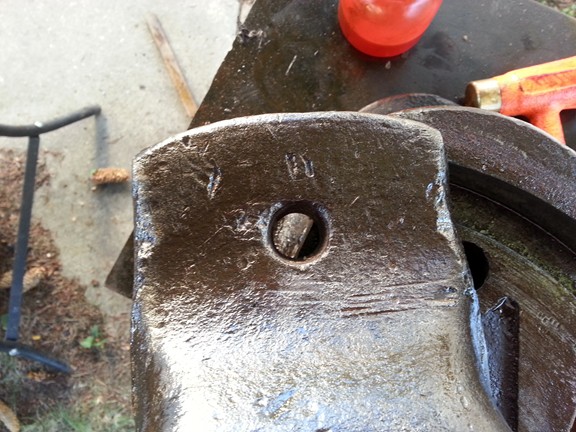 Looks like the tapered hole is a bit buggered up down in the body.
Not sure what happened, if someone tried pounding a straight pin in there or what.
Hole isn't perfectly round either, sort of oblong.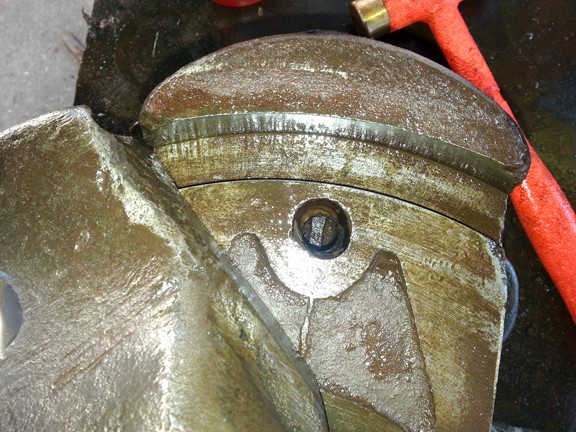 What to do now? I want to make a new tapered pin and restore the vise.
Re-taper the entire thing larger?
I would have no idea what the taper is on the current hole, so how how to cut that tapered pin?