You never know what you will find under all the old grease that a P.O. may have pumped into (and all over) machinery parts.
I decided today was a decent day to clean up the countershaft for a project machine, since I had some time. I pulled the shaft and bearings out of the countershaft frame, and found these.... Actually, the pictures were taken AFTER some of the grease and swarf were removed.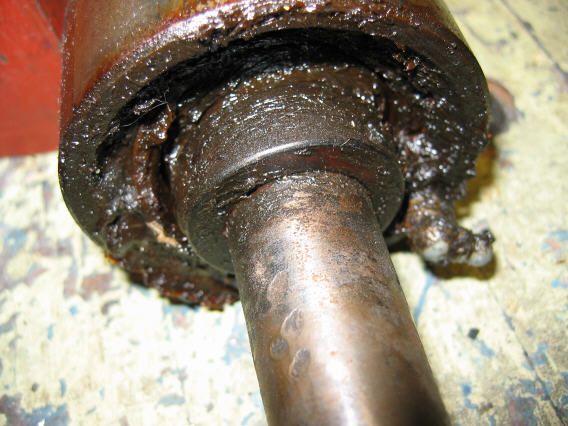 After some scraping, washing in strong purple cleaner, and soaking in WD-40, followed by scraping/cleaning, washing out with thin oil, and pumping quite a lot of new grease through the zerks, until clean grease came out everywhere, I found these.... A pair of Fafnir spherical mount shielded ball bearings.
They seem to be OK, which is good, because they look expensive, and I am not at all sure they are even still made. I have not looked, I figured to work these over and see if they could be rejuvenated regardless.
We bought some similar but somewhat larger ones (Japanese origin) at work, and those were well over two hundred bucks each. They were no special class, just "ordinary", too. I wasn't happy about that idea, but after the "treatment", all seems well for now.