I just picked up this old balancer at an auction. I would like to get it figured out and possibly used some of the components to make a larger one to ballance car and bike cranks.
No serial number just the IDP mark on the front.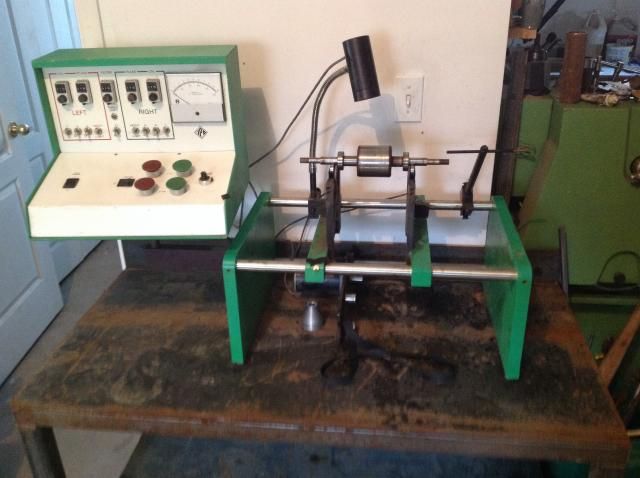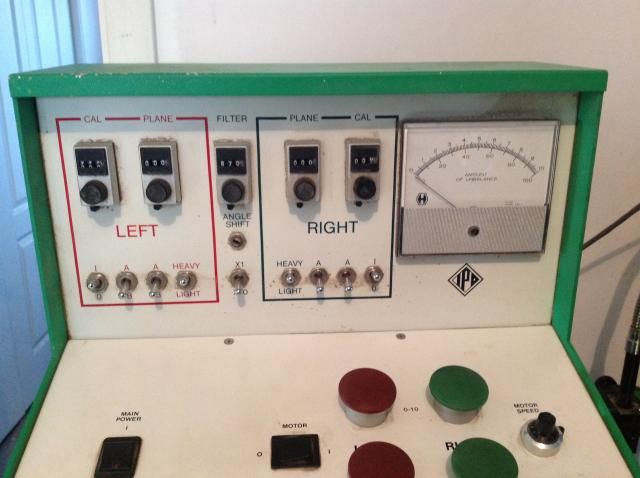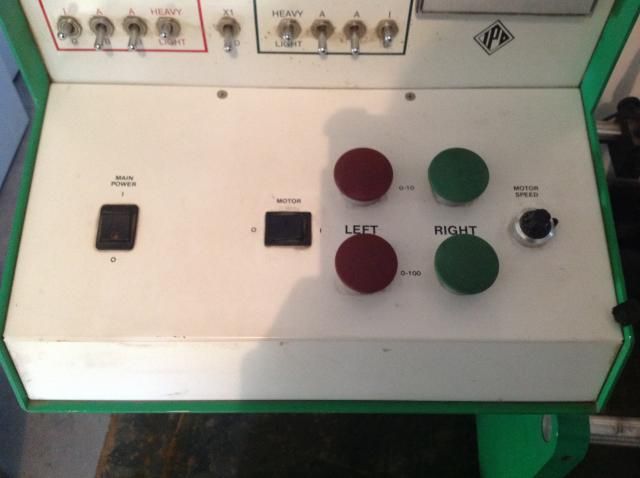 It seems to work but no paper work.
Anyone know the procedure for using it?
I did mount up an amature and stuck a small magnet to it for a known position of imballance.
What I can figure so far is.
Turn on motor and set RPM via speed knob.
When either left or right knob are pushed, the strob lights up and the needle moves up on the guage showing the amount/position of imbalance for that side.
They are marked 0-10 and 0-100, kind of a low high range depending on the amount of imbalance. One is pushed at a time.
The X1-X10 switch in center of the back works in conjunction with the knobs another high low.
It looks like the filter is used after rpm is changed. When it is moved it changes the timing of the strob. If it is adjusted to get the most needle deflection it showes the top or high point of imballance or opposite depending on where the HEAVY-LOW switch is.
I can't seem to figure the CAL-PLANE- settings they are 0to 999 same as the filter.
The switches I-0, A-B, A-B also have me stumped along with the ANGLE SHIFT . Im thinking they have something to do with combining both imballance to come up with a corrected weight to add or remove. I think the I-0 switch also inverts the strobe. I also played around with adding tape to correct the imballance of just the rotor and it does get better so i am getting somewhere but im at the need help point.
Kind of a shot in the dark hear but I would appreciate any insite.
Thanks
Stephen