Trying to wire my Clausing 8520 for 220v. Previous owner had it wired for 110v.
I've added pictures of the Clausing manual wiring diagram, motor wiring diagram, & motor wires.
I've wired the switch per the manual for 220v single phase, but when I got to the motor (wires had been disconnected for shipping by previous owner) none of the wire colors matched the manual or the motor wiring label.
The 4 wires coming out of the motor are: 1-Red, 2-Black with white stripe (both same color), and 1-Green. The green wire is a smaller gauge wire.
Previous owner labeld the wires as follows: 1-Red, 2-one of the Black with White stripe wires, & 3- the other Black with White stripe wires. As previously stated, it was wired for 110v.
How do I connect the wires and/or test the motor wires to figure out how to connect them ???
[IMG]
[/IMG]
[IMG]
[/IMG]
[IMG]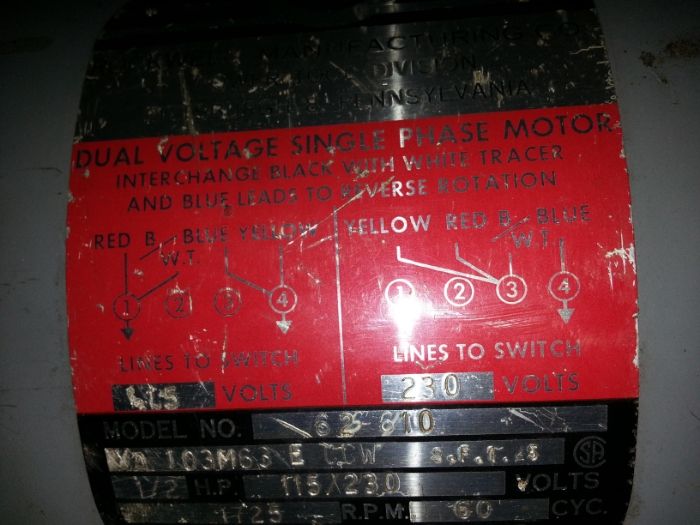 [/IMG]