There was a post here a few days ago re: if you could identify the type of abrasive, diamond or CBN visually. I looked back a few pages and couldn't find it to respond. This site travels fast, its prolly buried further back.
It was a good question. Similar to the age old Q. Identifying mystery metal. Which I am also a fan of, mystery metal. We are Home Shop Machinist so we pick up what we can where we can. I GET the need to know what metal we scrounged. Im a scrounger.
So... With the abrasives? I used to think I could tell which one was diamond or CBN. CBN usually had a brownish color and the diamond had a bright or grey color (silver color). That was till I saw some others.
The basic determination of what you have on hand with the brown or grey is prolly gonna be the best off hand visual ident. I dont know of any physical ident like the spark test for mystery metal. For the super abrasives our resident in the know, Evan will provide more info.
I do have some samples from my shop to show. They are all identified from the manufacture with markings. The markings are norton, supercut, radiac, DFI, ASA and national diamond lab. There are a couple of pieces that are not though but I have docs for them also.
SO!!! To the visuals. Pics.
This is a foley-belsaw CBN blade. Its silver looking right? No brown.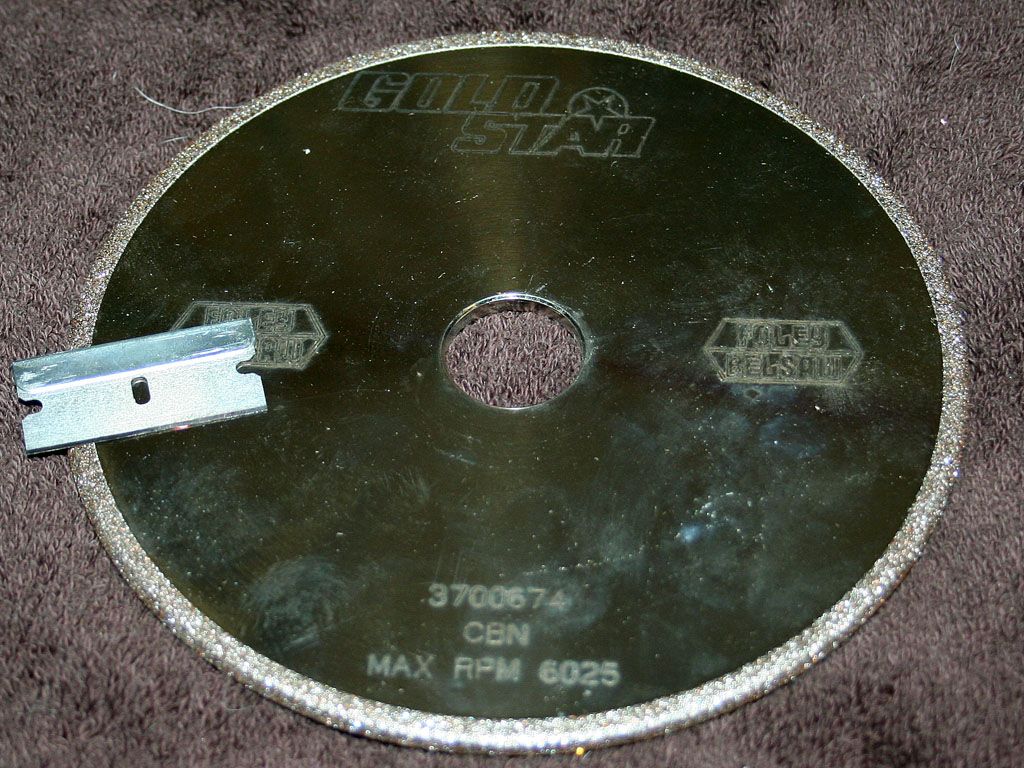 Next up is a couple of cup abrasives. BOTH CBN. Look totally different.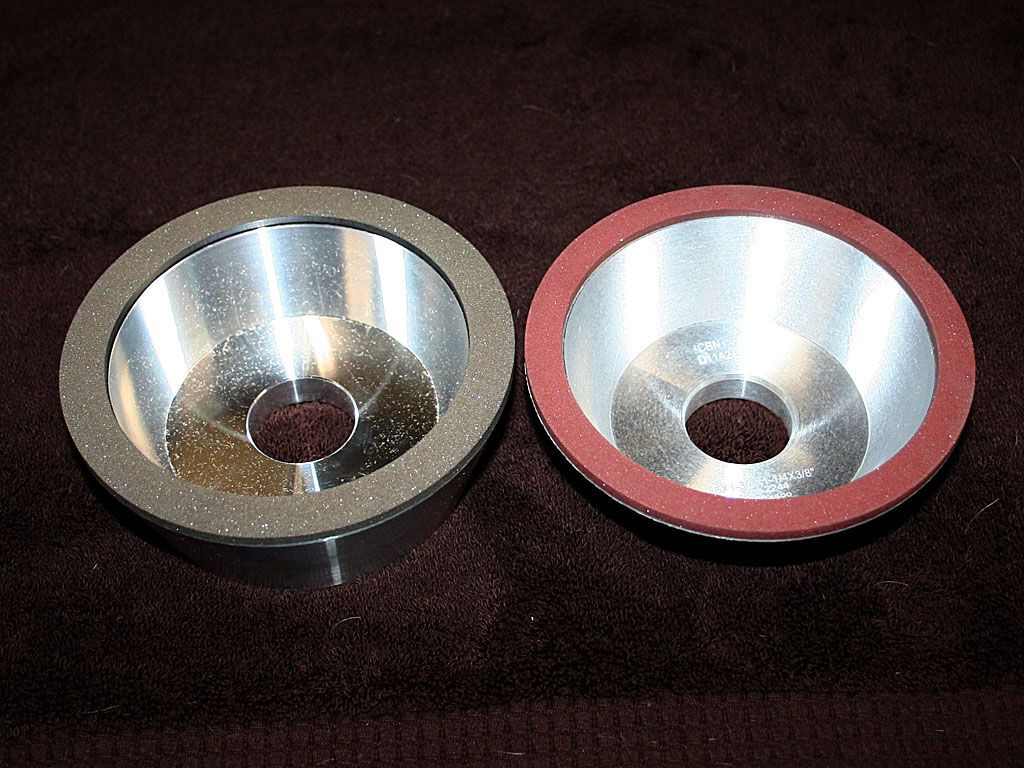 These cups are CBN and diamond. I marked the diamond with a pink "D".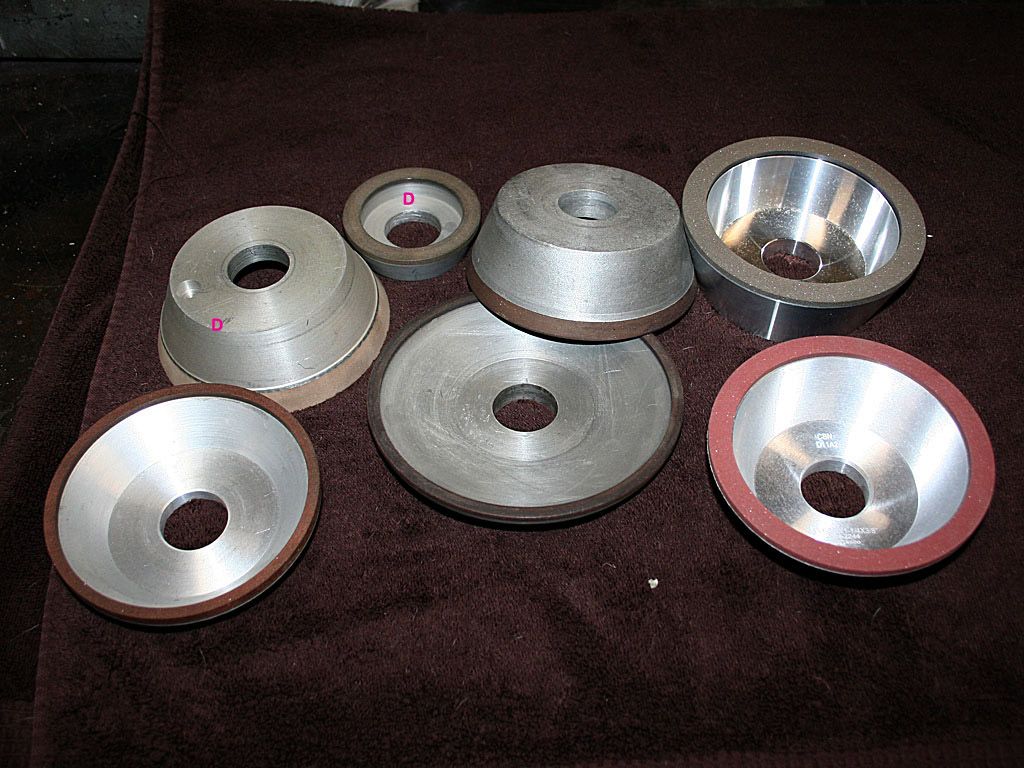 Here are some other blades in CBN and diamond. Again, the diamond is marked with the pink "D"