I recently made the inlet screen and discharge damper for this centrifugal blower in the AgTech shop.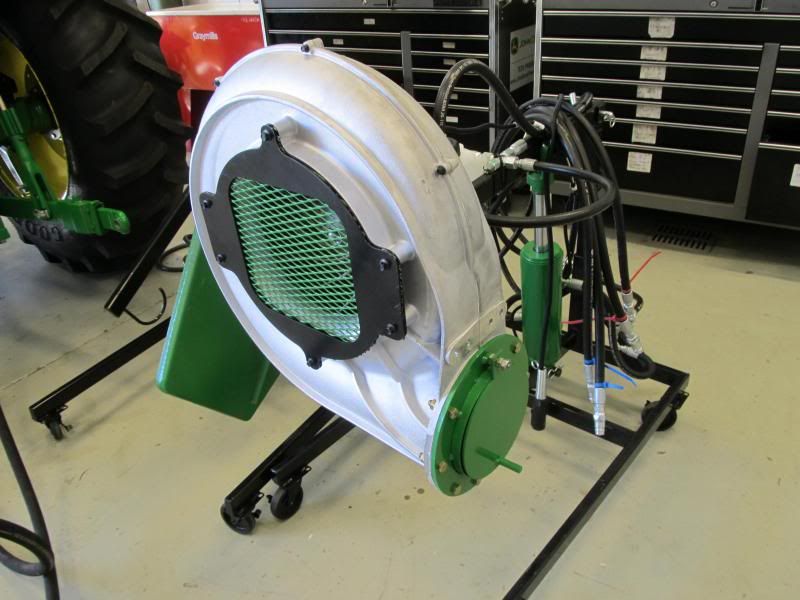 That got me thinking about the late '60s, when I worked for Avco-Lycoming. We were making mobile test stands for the US Army bases where they repaired our turbine engines. One version of the stands we built used an air-dynamometer, which was similar (but MUCH larger) to the one in the picture. The volute was about five feet tall, and the impeller was about thirty inches in diameter. IIRC, it was good for about 800HP, but it's been a long time. Seems like the engine was a T-53.
I seem to recall the outlet being left wide open all the time, and that we controlled the load on the engine by opening/closing the inlet to the blower. More airflow through the blower increased the load on the engine. Would it have worked that way?
I've never seen the one at AgTech in operation, so I don't know exactly what they do with it.