So I have this Atlas shaper that has needed work for quite a while. Pieces of it have been sitting on my primary bench for too long, and now I have to get it off of there because I need to do work on a long lathe part... I need the space.
best thing to do is finish scraping the %$#! thing so I don't have to bring it back later.
Got the ram and ram ways in process now, forgot to take any in-process pics, because this is a 'get it outta here" job. But remembered recently.
Ram surfaces finished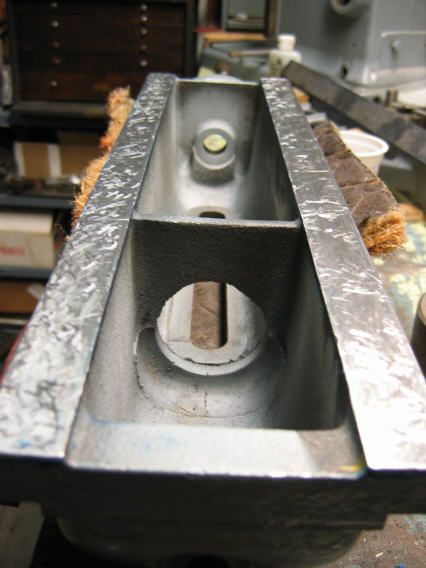 Ram ways in column finished as to horizontal, but still have the guide way to finish.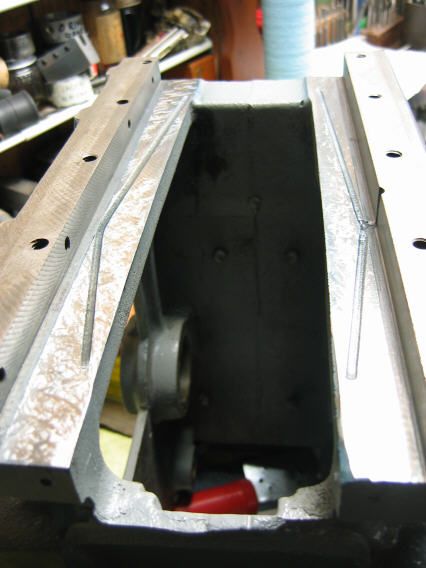 Looking ahead, I did an "x" test on the vertical column ways, and it was pretty comical......... you can barely see what is making contact, and it was even a fairly "wet" bluing of the test straightedge. Some serious issues to correct there. And that's in addition to getting it accurately perpendicular to the ram ways, which I have not yet done more than a visual check on. That visual check looked pretty OK though.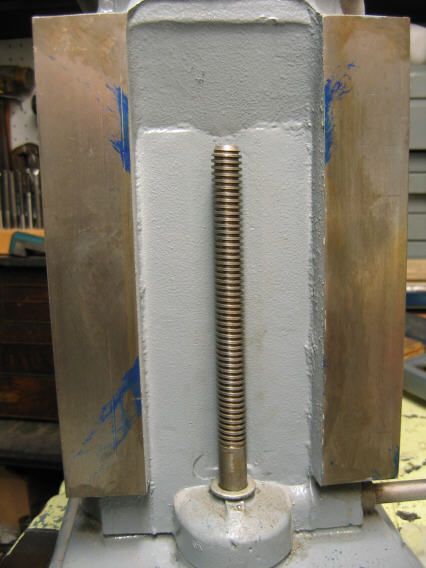 I might have more than I want to do to this thing..... but at least it's all box ways.....