Imagine large Wadkin bandsaw for wood, two wheel model, wheels are about 4' across and the whole machine is probably 9' to 10' high.
Guy working it this morning and it starts making horrible noises from the top, so he switches it off and as it's slowing to a halt he opens the top guard to see what the problem is ?
Problem is the top wheel chased him down the shop !!!!!!!!!!!!!!
Gets a phone call bearing had gone, they can't understand it, replaced 18 month to 2 years ago. In all fairness they do look after their equipment.
Get there, have a furckle round and this is the result.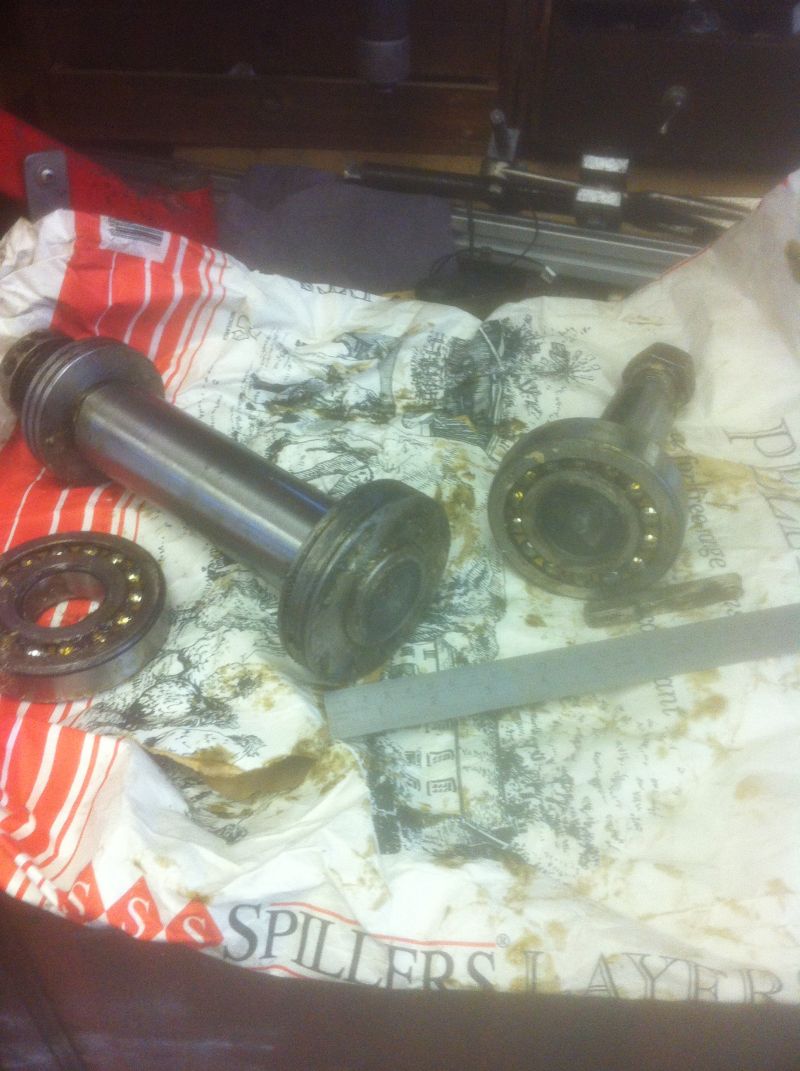 Apologies for the crap mobile phone picture, think the lens wants a clean.
Soooo belt up to Derby and manage to get a metre of 2 1/2" EN 24T
Bit of changing tools, chucks and gears but not in that order and we have a contender for first thing tomorrow morning.