http://reprap.org/wiki/RAMPS_1.4#Wiring
Makerbot is the same thing in an overpriced shiny box... Sorry to hear it put a bad taste in your mouth. Kind of like selling a lathe and telling folks they could just fire it up and make fantastic model engines immediately...
Getting one "tuned in" can be a bit fiddly but once dialed in they print pretty consistently. Best to find a brand of filament that works and stick with it. Quality is all over the place. Imagine ordering "steel" and having no idea about the machining characteristics but making parts out of it.
Resolution is a trade off with time. Better resolution = longer print times.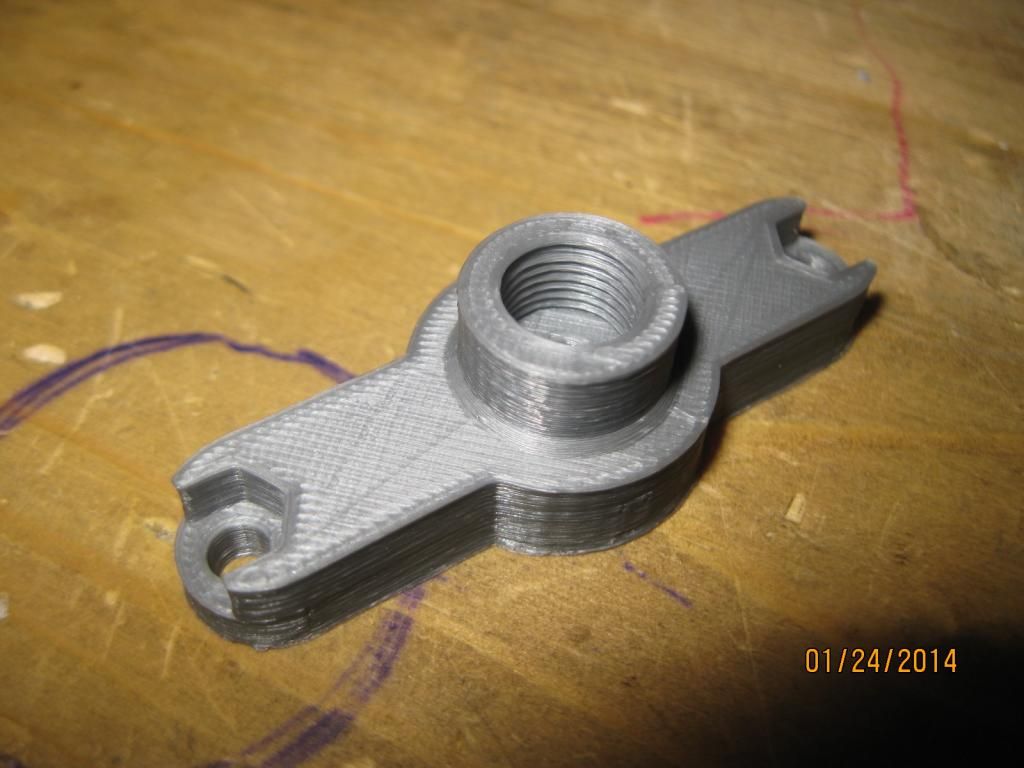 I get stuff like that off my machine and yes the threads were printed
I've been working on stuff to get print times dramatically lower. This assy. was done in about an hour: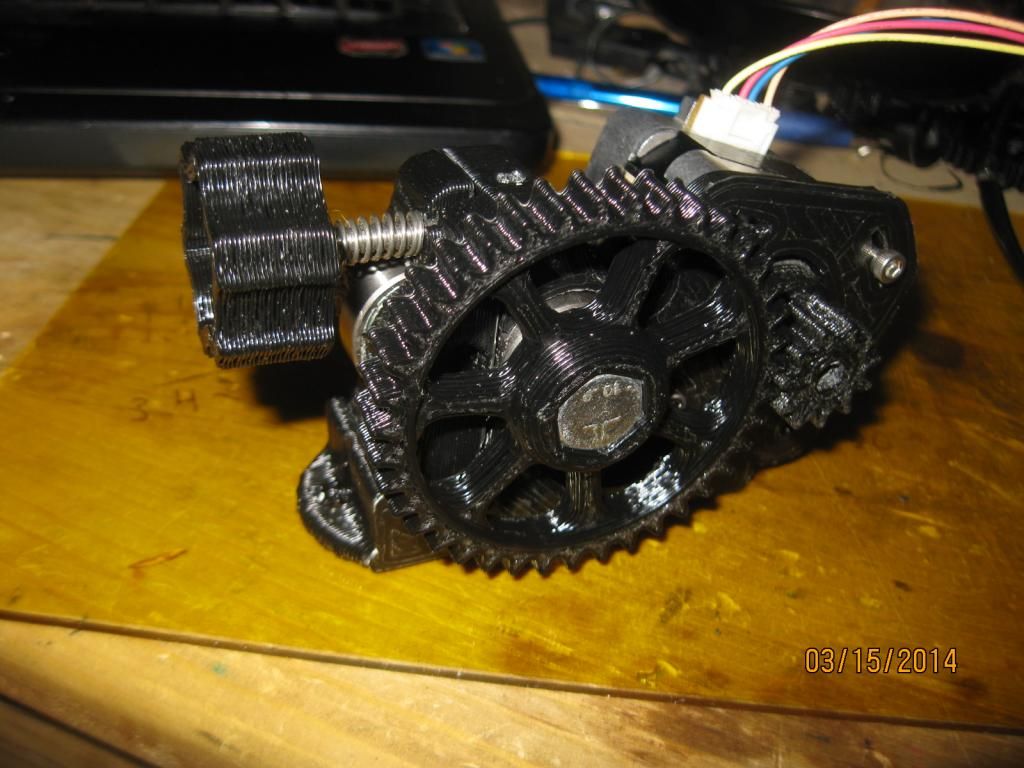 As you can see, the resolution isn't as fine but it's a perfectly usable assembly and I'm working on better detail.
Sure, the technology isn't quite ready for prime time yet but you don't see everyone with a machine shop in the basement either :O