Firstly this will be a double post due to the 4 picture limit in the web software and there are 8 pictures altogether.
May I ask that no one posts until the second post shows to keep continuity ? Thanks.
First of all my grinder is badged up as a ZZM but it's as close a clone to the Deckel as most.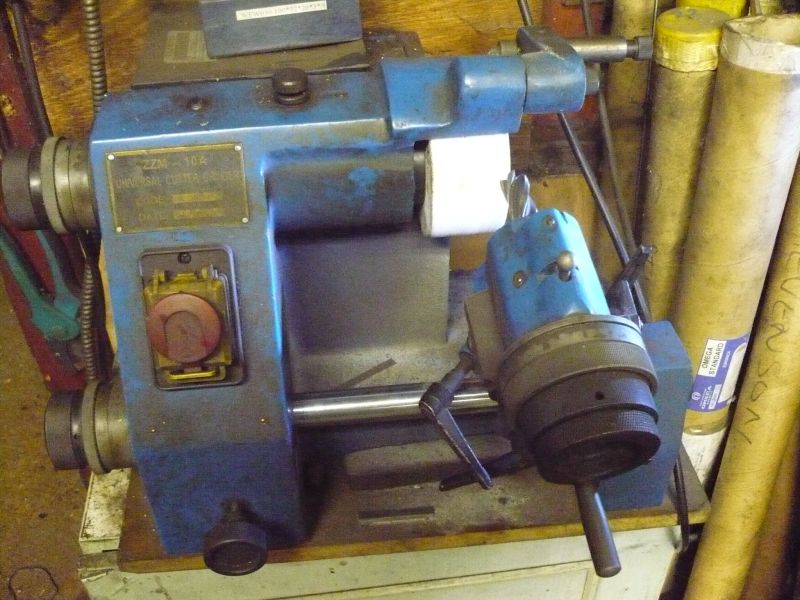 I make no excuses for it's condition, it's probably 8 - 10 years old and has done good work but just not grinding end mills. It normally lives with a dished diamond wheel but for these shots I have replaced the original wheel which whilst worn, isn't worn that much. later on in pic 7 ? I have fitted a shallow diamond wheel to give an idea of the space saving.
All pictures are posed in that I have guessed angles but they will be within limits for the cutter. The cutter in the shot is an 18mm carbide on a 20mm shank, not the biggest in the box but big enough to show the problems.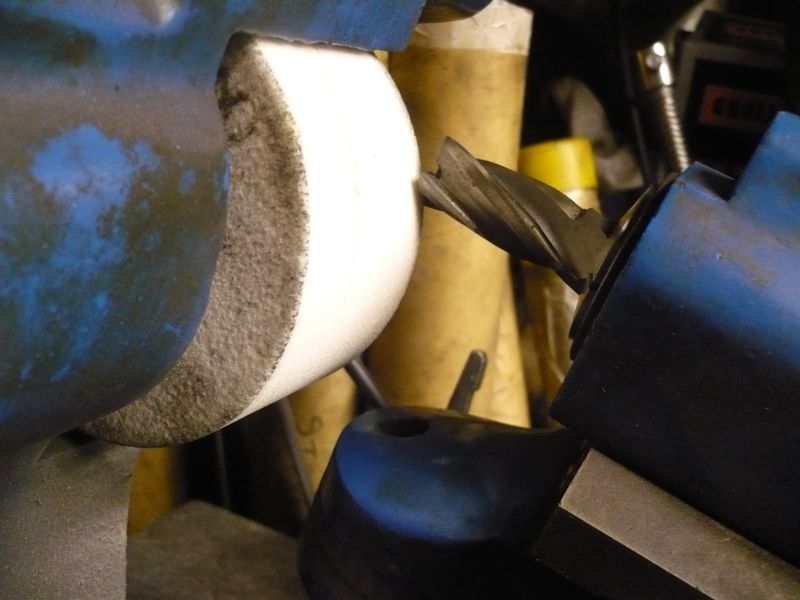 This shot show the cutter presented to the wheel from the front. In this arrangement you can only get one angle which in this case it's probably the clearance angle for this cutter. There is no tilt adjustment on the collet holder setup in this plane.
The only ways to alter this angle is to raise or lower the wheel but that is not an option on these machines or to retract the cutter in the collet and in this case it cannot go back any further.
Now if we spin the collet holder thru 90 degrees and tip it up to use the face of the wheel we get this.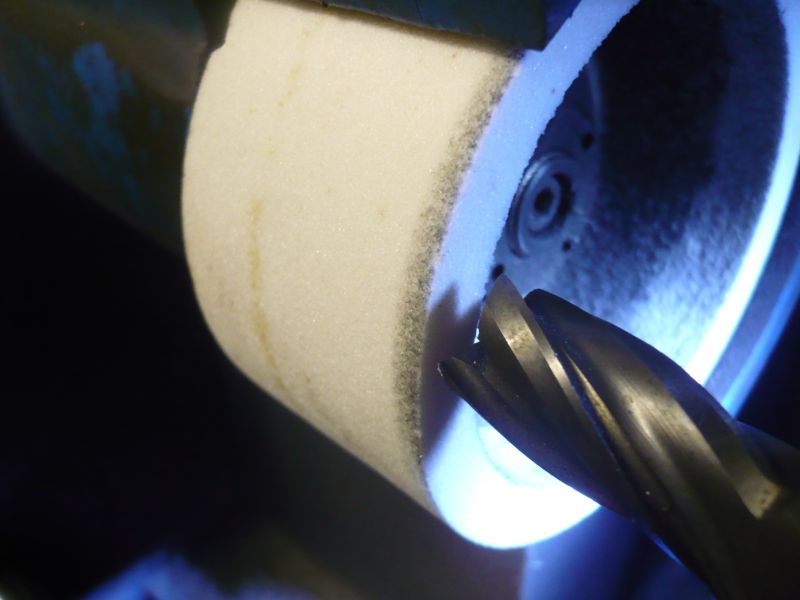 We have got enough room to get the cutter in and if we tip it more for the clearance angle we get even more room so it seems like it's the answer ?
However if we look at the bottom of the cutter we see this problem.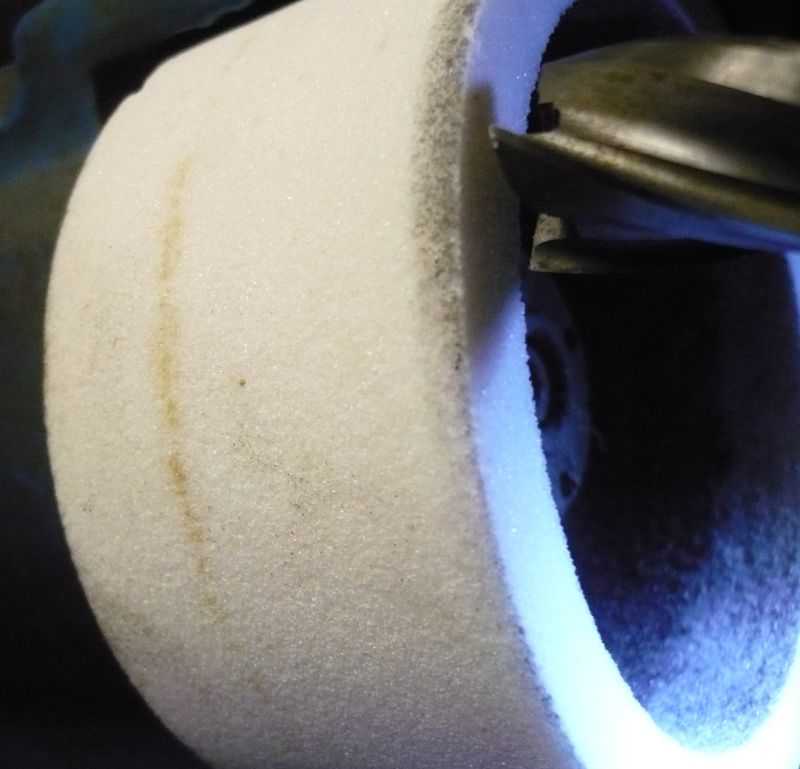 The inside radius of the wheel will hit the trailing tooth, on a 5 or 6 flute cutter it would be impossible.
On a two flute it wouldn't happen but you still have the length problem, this cutter was about maximum that would fit.
The answer is to tip the cutter the other way and grind the opposite tooth.
Continue to next post:-