This one's larger, and it's got wheels.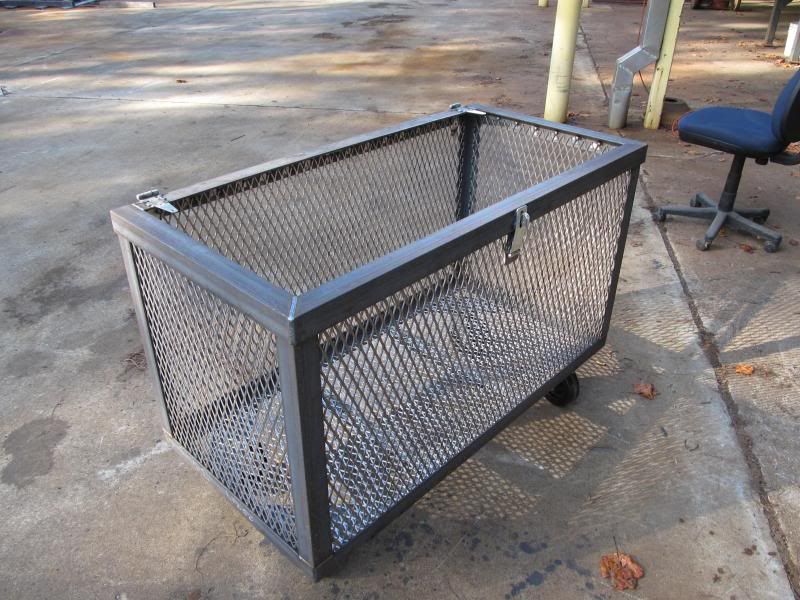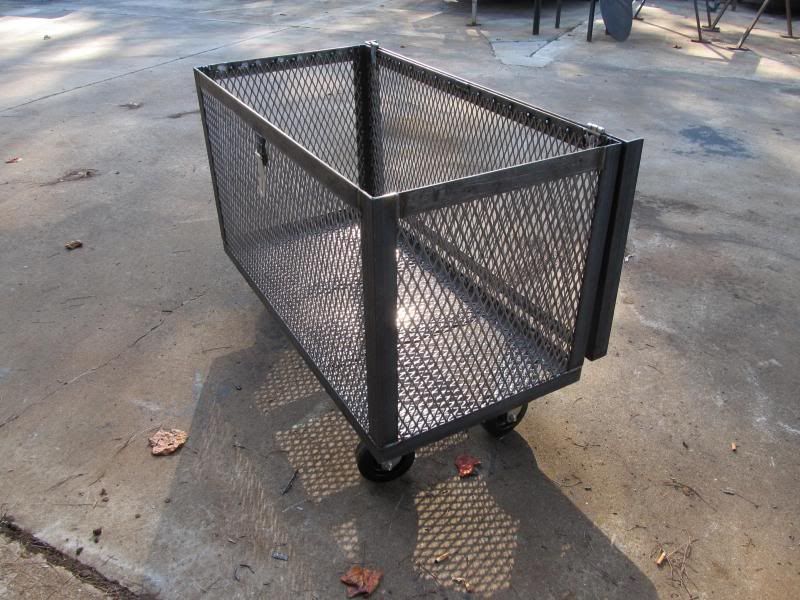 I've got to install another hinge in the center, and then I'll add the expanded metal on the top. I've also still got to make the handles.
I had the lower part of the box completed when they realized they'd given me the wrong sketch, so I had to cut 10" off the top (was 36" deep, now 26" deep). Fortunately, I was able to salvage the flat bar, and the rework is hardly noticeable.