Good Morning Fellows,
Some time ago I was given a large box of mill cutters, drills, lathe bits, reamers, shell cutters, on and on. This guy was a Tool & Die maker and the company for which he work closed their US plants moved their entire operations to Mexico. He lost his job. He was the main man over CNC operations and had won many awards for innovations. He was the father of my surgical assistant. Nevertheless, I was going through this box of goodies when I came across the object pictured below. It has a smooth pointed tip, (about a 60 or 70 degree angle) and it looks like a mineral that has been brazed into the metal carrier. The color of this "mineral??" is blue-black but when held just right in strong light if gives off a very faint hint or maroon. If this is a stone, what I may be seeing is refraction.
Printed on the side of the metal is *SCALE "C"*. It's a small object, the largest diameter being .375, the shank .250 and OAL is 1.0". It was apparently used in some sort of mechanized equipment. If I had to guess, I might advance the notion of it being an industrial diamond or cubic boron nitride stylus but I have no idea its intended function.
Do you know what this is and for what it was used?
Harold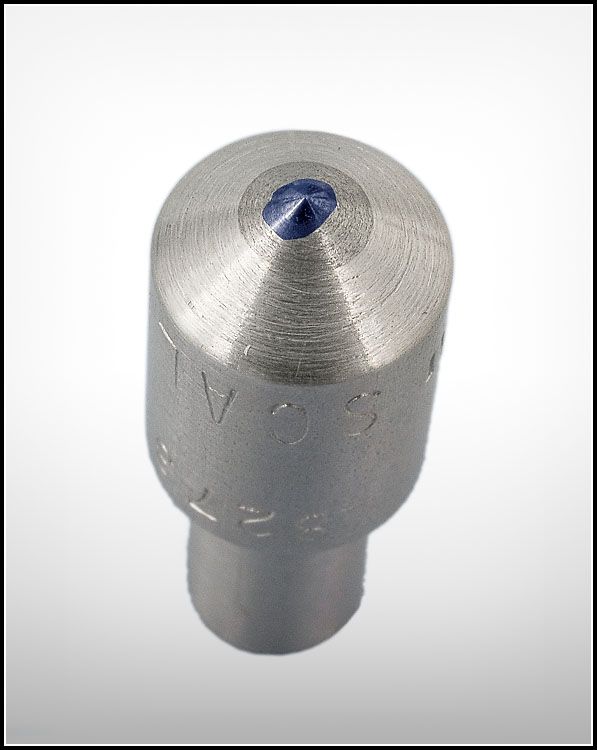 Oblique View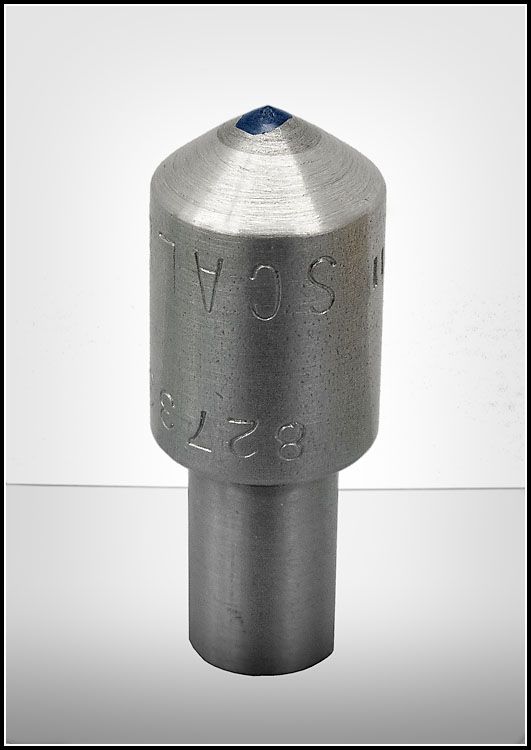 Side View