Evening all,
What with all the 3d Printing threads I thought Id have to Me too!
Ive recently got my Huxley running again after a brief electro-mechanical failure (I was mechanically removing a print and ripped the electronics right off the printer mount... DOH! does not quite cover what I said).
Now its running again, and its nearly Xmas, so as usual there will be formal meals.
That means napkins of course. I dont know about you, but I hate folding napkins so....
Napkin Rings
Even better, they are printed in glo in the dark ABS: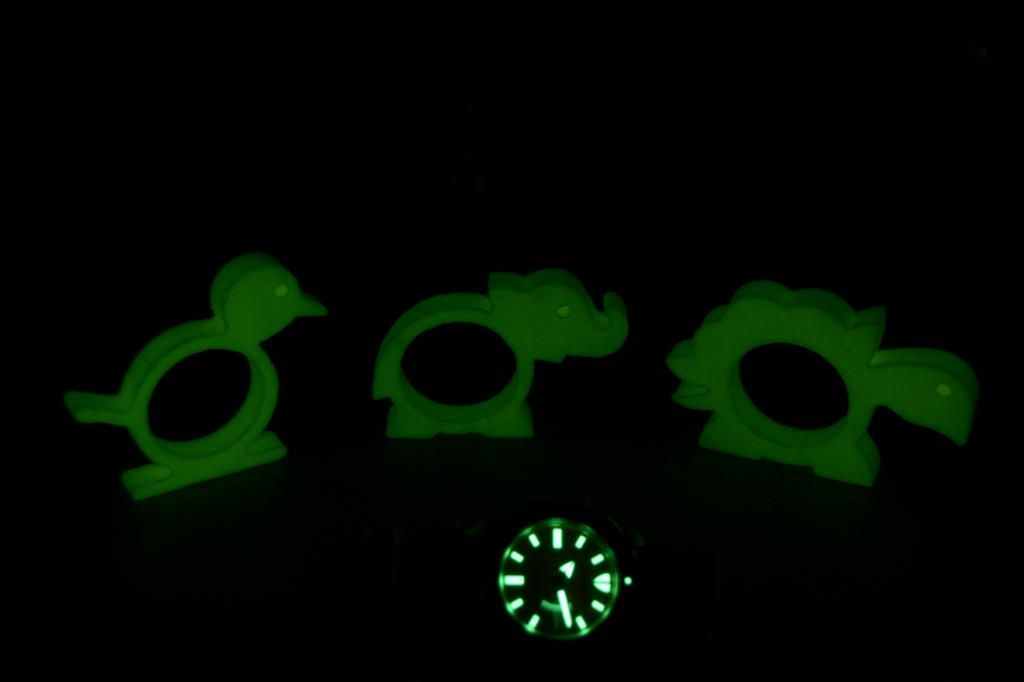 Thats my Seiko Orange Monster, a watch noted for its super bright lume.
So, that must prove it, 3D printers are the must have accessory of 2014
Dave (Mustafa tridimensiona for this holiday period
)
.