Some where along the lines i want to make an arbor press/vice.
What would be the best material to make the main pinion out of ?
I plan on turning a piece of bar stock down and cutting the teeth so its a single piece/unit,
not
a gear fastened to a rod.
Use of the press; pressing bearing, broaching nothing too heavy duty.
Below are some images/drawings of what i plan on making... aside from it being an arbor press, i want to be able to use it as a vertical vice also for some wood working i do (segmented turnings) so thats what the hand wheel in the middle/top is for. When using as a press you would turn/pull down the arm on the right like a standard arbor press.
Anyway... what would be a good material to make the main "axle/pinion" out of ?
I planned on screwing and then tack welding a store bought "rack" to the quill, so that will be probably be "plain steel"... humm.... did i just answer my question ??? a piece of cold rolled 1018 would probably work, no ?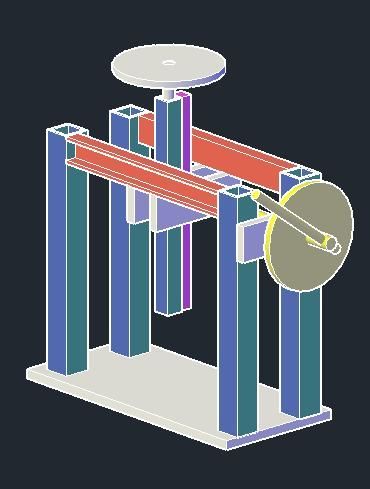 _