Sorting the design out for a job.
Oh how things have progressed. Did the design work and drawing yesterday.
'Made' 4 gears today on the 3D printer to prove the concept on a simple jig. Two seperate gears and one double pinion made all in one.
The production gears will be separate gears pressed on a shaft but easier to print together.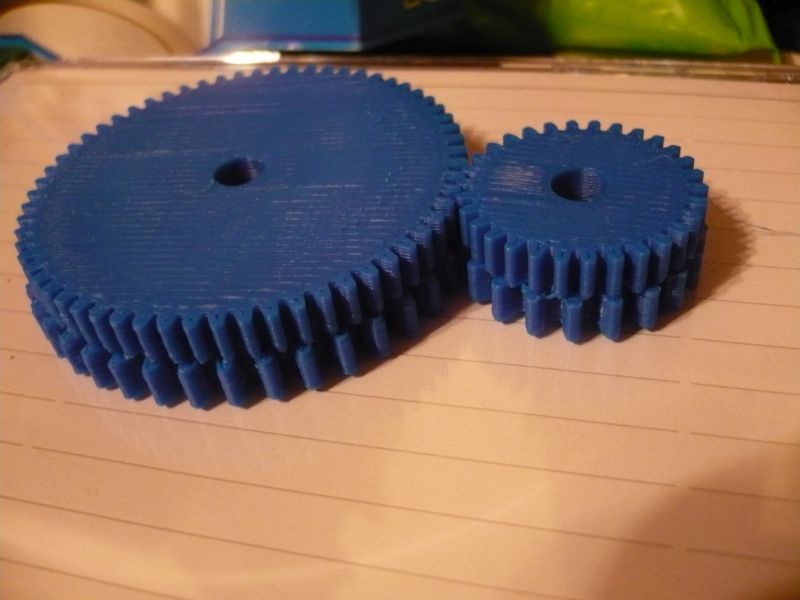 OK doesn't look anything special but the ratio needed has to be accurate to 3 decimal places, no plus or minus.
100 year old gear book gave me the ratios
Gearotic gave me the options using two different pitches. Now here is where it gets fancy. None of the 4 gears are standard, the two finer teeth ones are corrected so they fit fixed centres that are written in stone.
Of the two courser gears one is standard for the pitch, one is corrected but both have the pitch corrected to fit the same centres.
Anyone know where I can get a 44.53 DP gear cutter ?