Fork truck motors often have a splined shaft that either drives hydraulic pumps or in the case of the older ones, direct into the gearbox.
These are integral with the shaft and either hardened on the teeth or toughened. The shaft cannot be pressed out and replaced without a full rewind on DC motors because the rotor part and the comm are separate.
Normal procedure is to cut the damaged spline off, bore the shaft out and stub with a new splined piece.
So what can go wrong ?
Answer is, at some time in the past this armature had been done before and a new stub pressed in and pinned. However some gorger had secured it with four 8mm [ 5/16" ] hardened dowel pins in a double cross formation, then welded then in.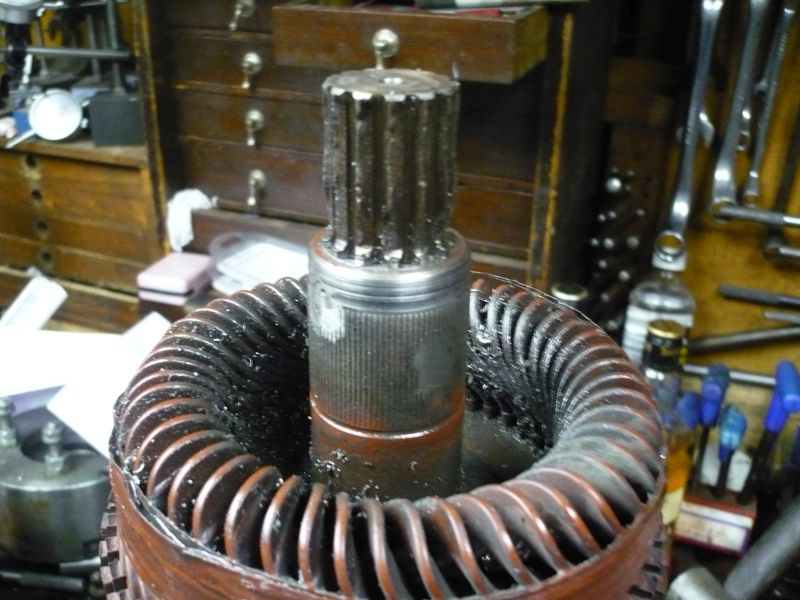 Worn spline dropped back on the Armature after being cut off [ forgot to get a pic before hand but didn't know at this point the pins were hardened. ]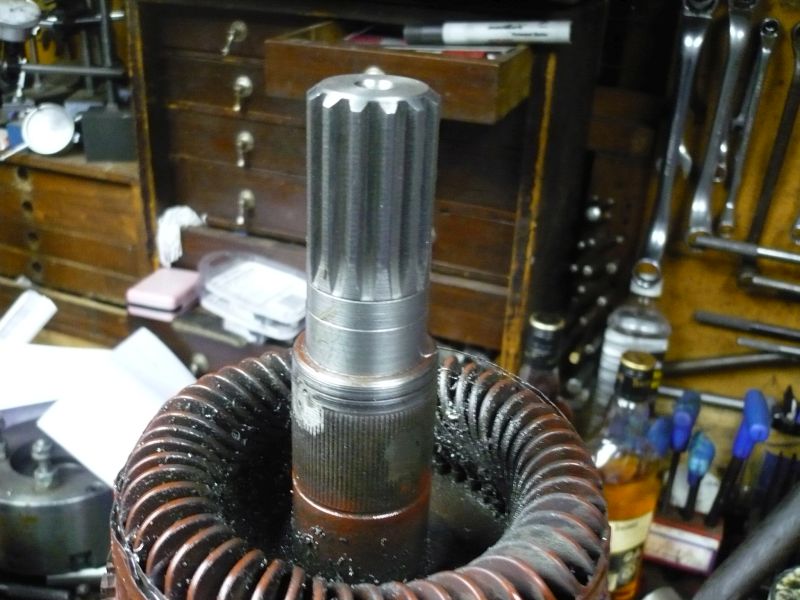 You can see where the pins were fitted and welded in.
That little cock up by whoever ? cost me about two hours extra, 3 triangular boring tips, 4 solid carbide end mills [ used but used as drills ]
Much cursing and swearing and forced me to go down the pub for a pie and a pint.
Stub not finally fitted at this point as it has to go across the road to the hardening shop but should get it back later tomorrow with a bit of luck.