I need to replace this gear out of my QCGB, for obvious reasons.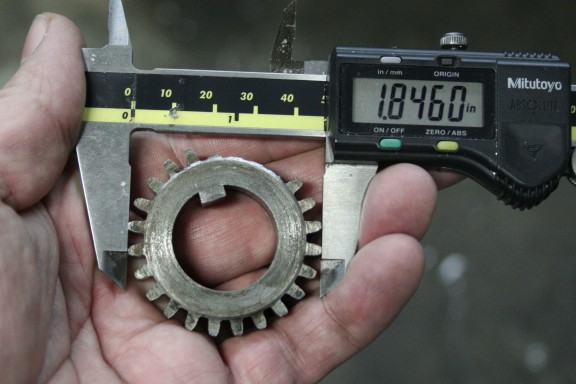 However, gears and their proper nomenclatures are not my forte`. Apart from knowing it has (had?) 24 teeth, fits a 1" shaft and is nominally 1/2" wide, I don't know what to look for by way of pressure angle or... pitch diameter?
I'm hoping I can find an off-the-shelf gear I can bore/key to fit in there, but I need to know what to order. I don't know if these photos will help or not, but I'll be happy to get additional measurements if necessary.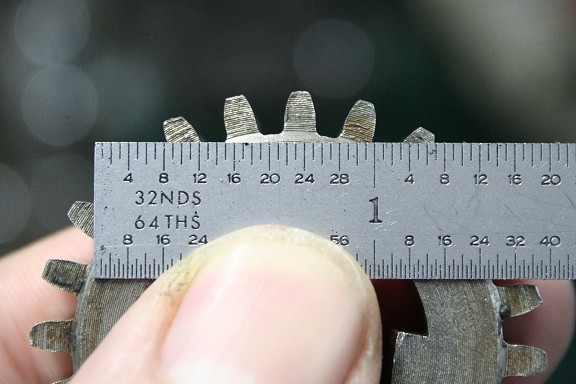 In addition to the above, the teeth measure approximately 0.112" wide (more or less at the base) and going from the peaks of two adjoining teeth to the 'valley floor' is approximately .148".
Doc.