Been welding, a lot of welding for a long time.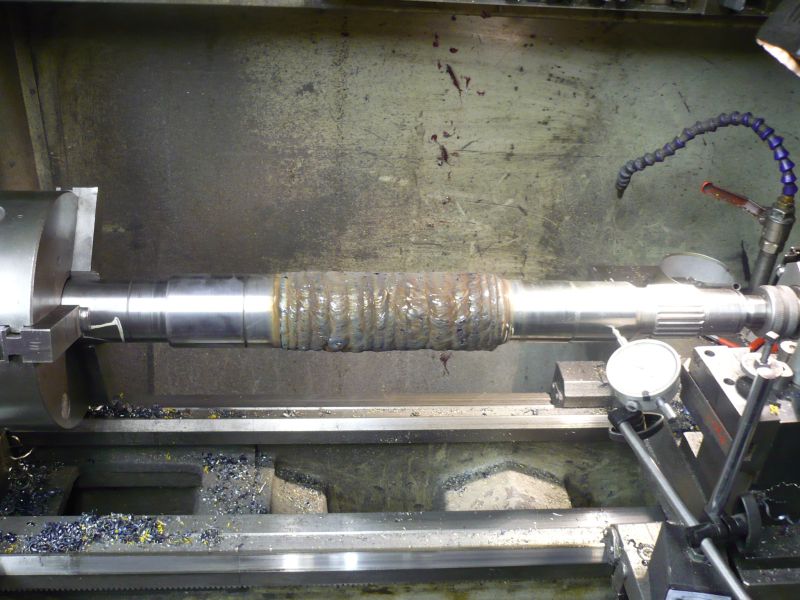 History of this is that the company the motor belongs to stripped it, bent the shaft trying to get it out and generally wrecked the rotor but it's so special a new motor is unobtainable at any price.
There is a spline on both ends [ one is inside the chuck ] so they sent it out and had a new shaft made.
Problem is whoever made it made the central section where the rotor fits 70 thou too small and it falls through.
So sooner than have another new one made , can I weld this up without the shaft distorting ?
So weld, then do an opposing weld to pull it back, then cool. repeat and rinse until done which basically took all day what with the cooling times.
Chucked it up tonight to see just how bad, Zero at chuck end which is what is expected with soft jaws and 0.1mm [ 4 thou ] run out at the outer bearing end but if I run this diameter in a steady and single point the centre should get that to zero as well.
That has saved the best end of 800 quid, must be able to get a pie and a pint out of that ?