So doing the final checking today on a Rolls Royce Trent engine compressor blade on ower test bench.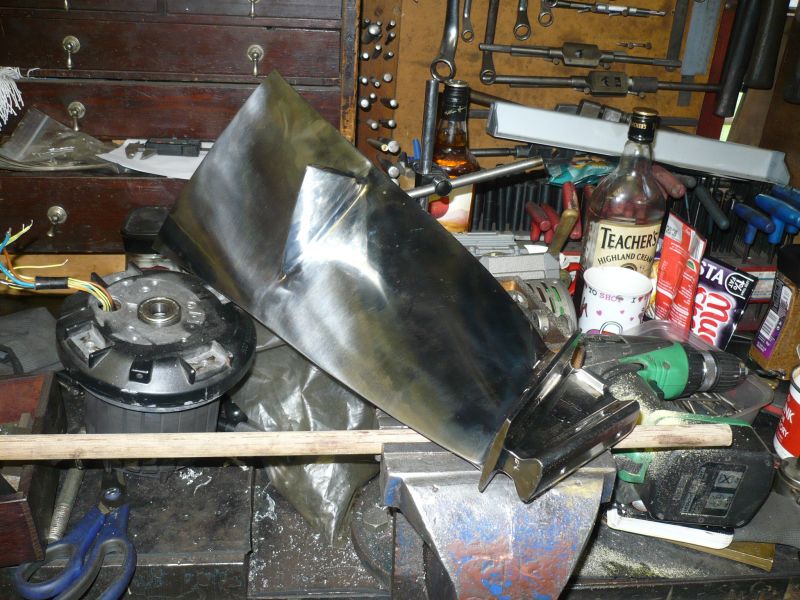 These are very high value items made from an alloy of Titanium, unobtainium and megsdoshium.
Hours of work and many knuckles go into these at all points of the manufacturing process before they are fitted to the hub.
They fit into the hub by the dovetailed machined end clearly shown on ower expensive test fixture.
However to my mind just a push fit into a hub isn't really good enough for a blade that has to do this amount of work so today I modified the design, prior to RR approval and drilled and tapped two M6 holes in the bottom the take two M6 coach bolts.
Anyone still following my reasoning ?