The Baldor 7200 spins well, but bearings are noisy, so they will get replaced.
It looks like they are pressed on the shaft up to a shoulder, and a collar that drives the inner wheel washer is pressed on after them. The slot in teh collar meshes with a bump on the inner collar.
Aside from a brute force pulling of the bearings, is there any trick to getting these off? The collars do not appear t be threaded, and shouldn't be, to transmit torque. I;ll have to make a puller collar to avoid poking right through the bearings with the puller hooks.... no bearing puller this small
newer units than this old 7200 are made differently. These have a through-bored hole, with a retainer, and the pressed on bearings with collar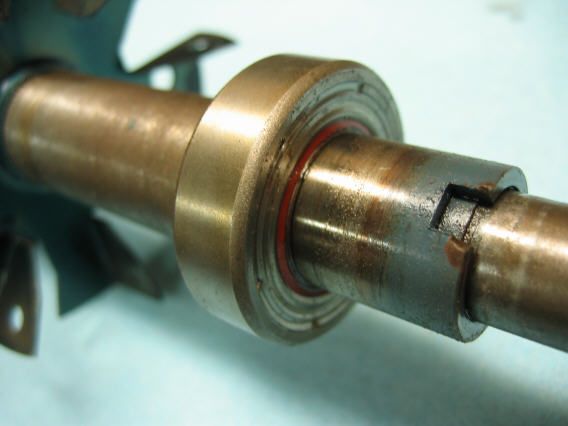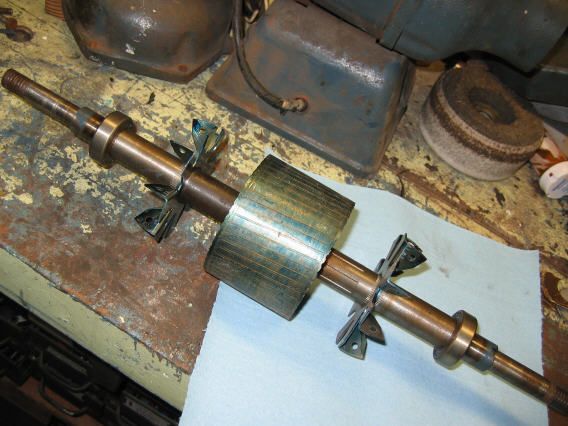 It also has an odd two-piece washer not typical on cheaper units....