I got my answers, and I ended up in the right place.
The trouble is, I've been doing the same machining now for 5 1/2 years.
New territory has been all tool-welding, and Babbitt puddling and repairs.
Some groth in CNC programing experiments but that's it.
I didd terribllle! today
. I layed a large holder up on the gibs by the ram.
I was constantly stopping the ram and leaving the crossfeed lever engaged.
And FOrGETTING about it. I didn't allow for a slight adjustment and took
a third off my tool-bit.
I began to wonder if I should be led out to pasture and shot?
Finaly I realised I made no distinction in habbits from work
on the Bar, to a Shaper at home
, and discounted the FACT,
>>that realy my time was 90% as a helper!<< I got
[email protected]
good at putting work on a planer.
He wasn't even checking my work anymore. (or at least I thought he wasn't)
I got pretty good at sharpening bits to instructions.
I didn't realy ever acheive much on a planer or a shaper.
And I was approaching this like I was solid in the saddle.
I'd give myself a spanking but somehow that sounds disturbing!
================
Results @ .020" stepping @ .012" cut-depth @ 16 s.p.m.
Mercon III brushed on the part.
Now you can see a shadow behind the hole.
The cut is correct, rubbing toward or away from the ram feels no different.
I still give my-self an 'F' .. .. .. reason follows pics.
[IMG]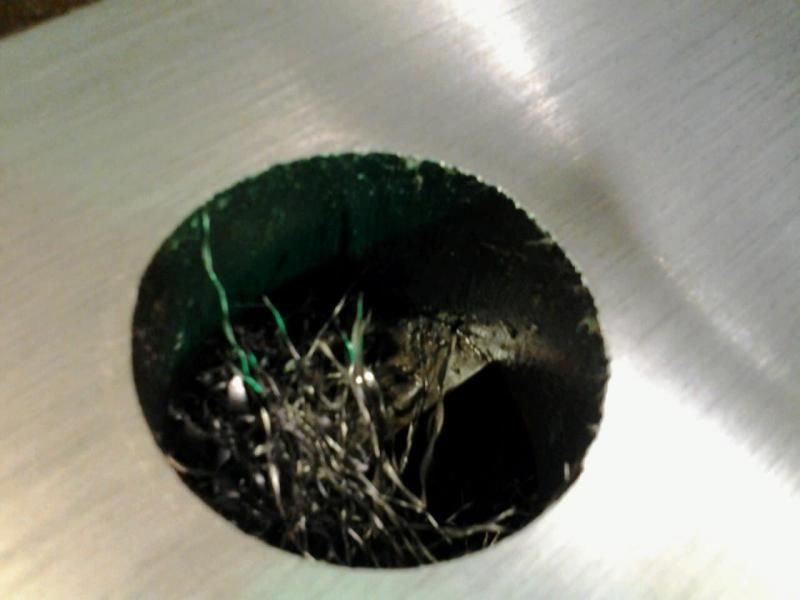 [/IMG]
[IMG]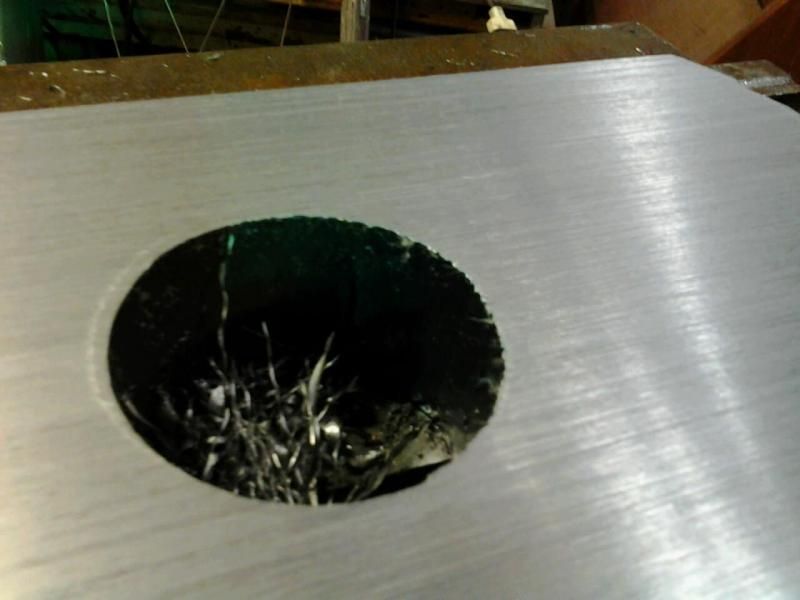 [/IMG]
[IMG]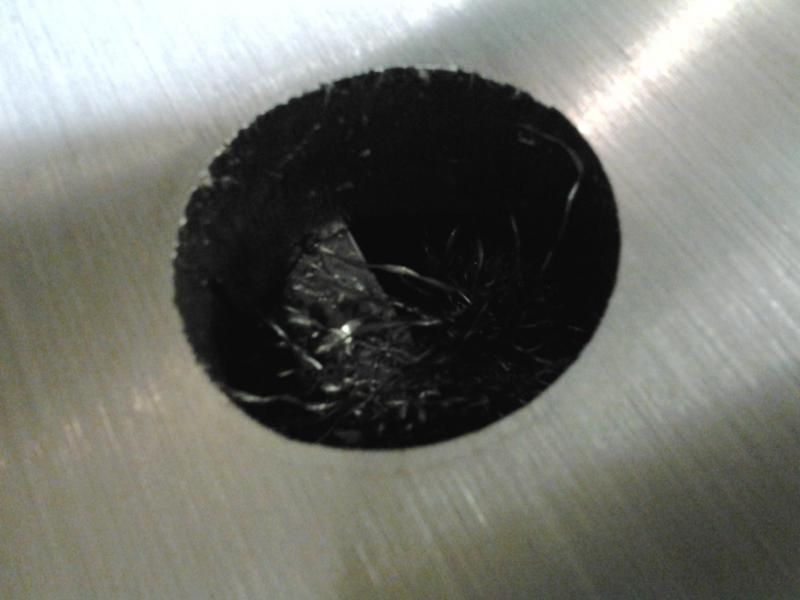 [/IMG]
REASON FOR the 'F'.
Even my troubleshooting has gone to seed.
As soon as I saw the print but could feel nothing last time, I figgured gear-noise . . .
....
but lacked the creativeity to comprehend an opportunity here that one can't have on a Bar in a bore.
you can't ride on a boring head and live to tell about it.
but you can run the ram on a shaper, just past the side of the part,
and get a good purchase on the shelving and fight the ram with increasing strenght
apply~ed to the tool-head, all the time feeling gear-noise in your hand
and there's no cut being taken.
This is discouraging.